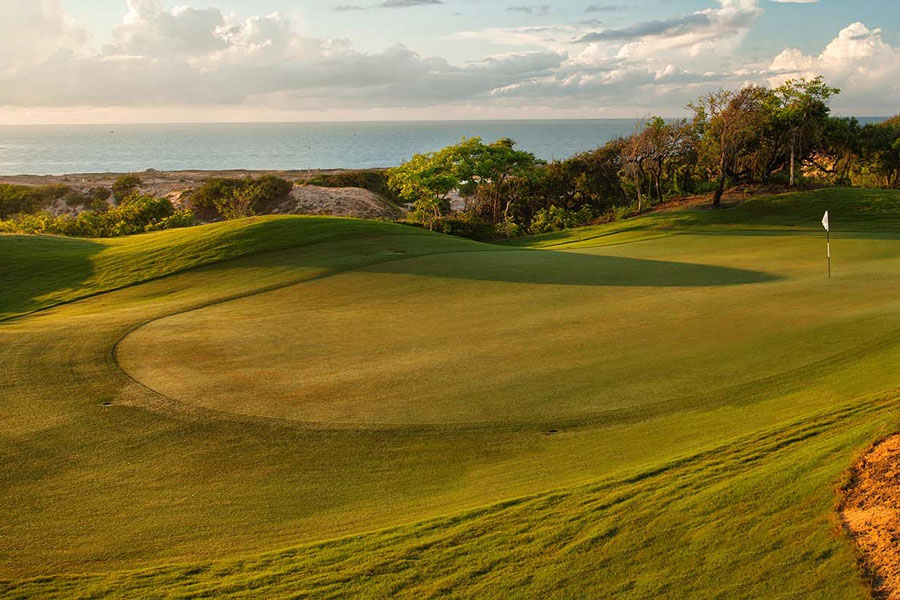 Most golfers are pretty well travelled and they are also creatures of habit and tend to go for what they know rather than try something new. Over the past 10 years or so Thailand has dominated the market for golf holiday tourism and golfers come back year after year to enjoy the great golf and other attractions. Over the past few years some of the neighbouring countries have started to focus on the potentially lucrative market and Vietnam is undergoing a golf courses building boom unlike anywhere else in Asia.
Here we give you 10 great reasons why you should choose Vietnam for your next golf holiday.
1: Exceptional Golf Courses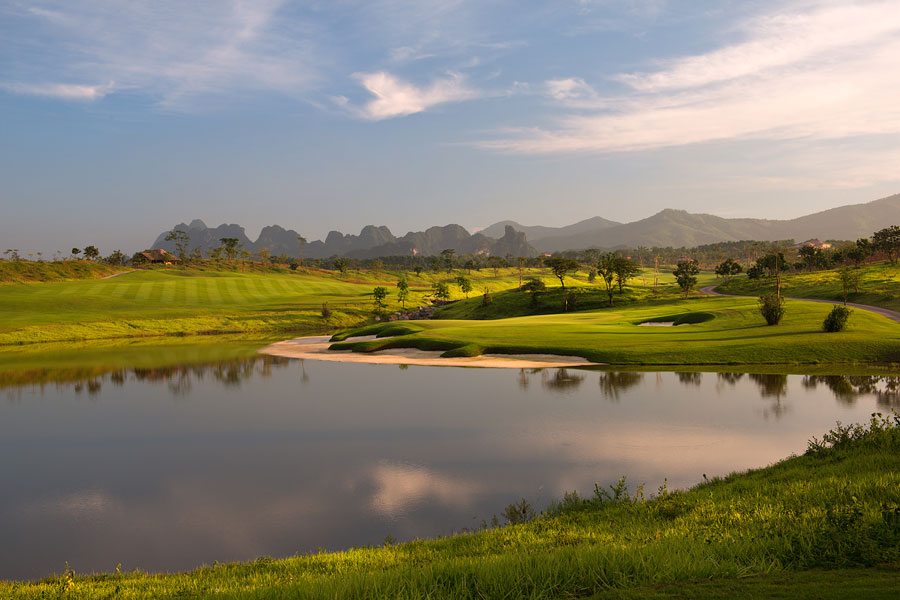 Most of the world's leading golf courses designers have set off to Vietnam to leave their mark on this rapidly expanding market. Greg Norman, Nick Faldo, Colin Montgomerie and many others have built some unique and challenging courses all over Vietnam.
There is an embarrassment of riches in Danang which is home to four signature courses. Danang Golf Club is a superb links-style course designed by Greg Norman with some wonderful holes, especially those close to the ocean. Next door Colin Montgomerie has built another fabulous course and a little further north Nick Faldo has built Laguna Lang Co Golf Club between the hills and ocean. Last but not least Luke Donald has chosen Danang to build Ba Na Hills, his first signature course and the first floodlit course in Danang.
Hanoi has around 20 golf courses within reach of the city and the recently opened Skylake Golf complex offers two breath-taking golf courses and King Island Country Club with its two courses remains a firm favourite. Jack Nicklaus has recently opened Legend Hill and there are many other great and accessible courses here.
Ho Chi Minh has at least 10 courses which are suitable for international visitors and the recently opened Tan Son Nhat Course is proving very popular as is Jeongsan Country Club which is located on an island in the middle of the Mekong River.
2: Friendly and knowledgeable caddies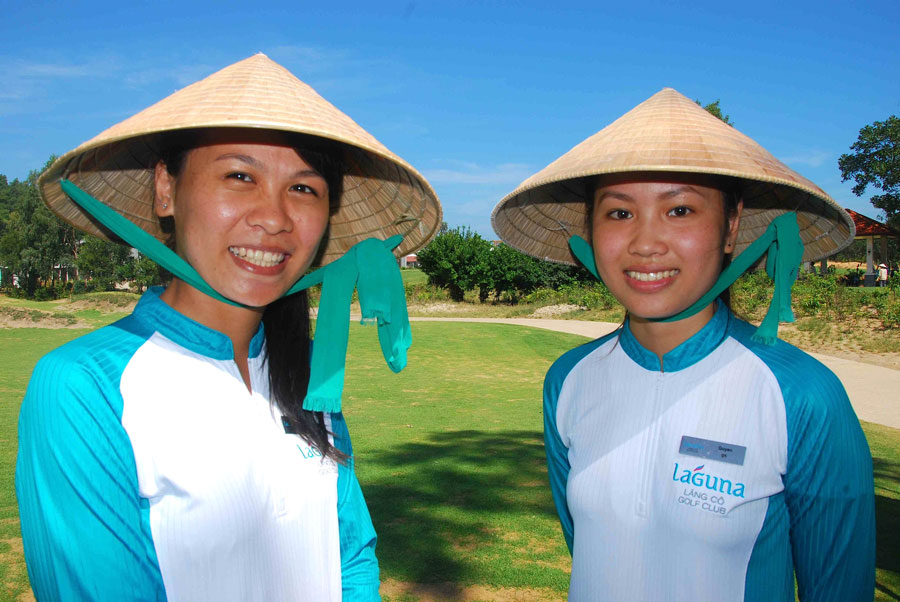 Caddies are available and usually compulsory at all golf courses in Vietnam. They are exceptionally good and they will really add to your enjoyment of the course. Surprisingly the English standards are probably better than Thailand and they are just as much fun. Don't forget to tip them and US10-15 is considered normal.

3. Good value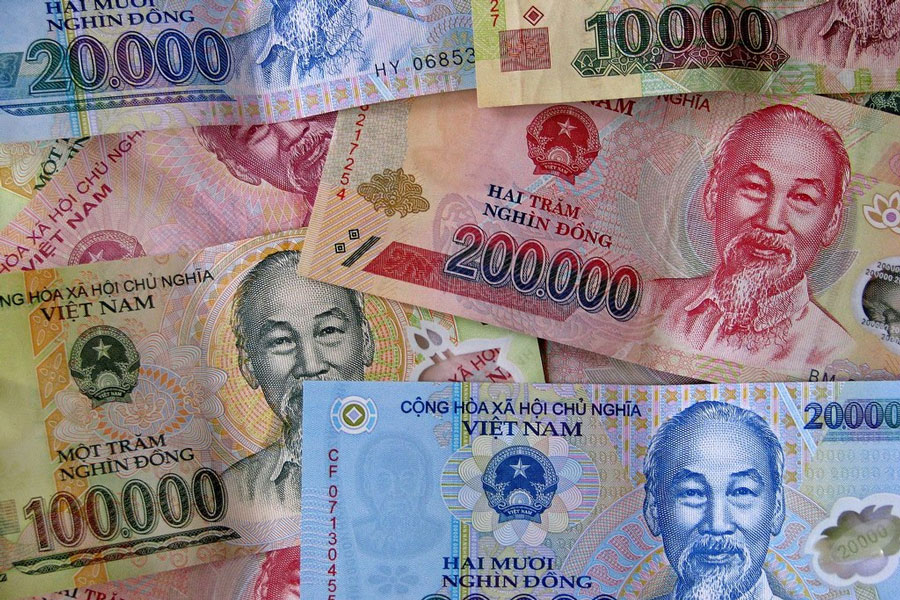 A round of golf in Vietnam is around US$60 midweek including a caddie and shared cart and this rises to US$100 at weekends and on public holidays. A meal for two at a mid-range restaurant costs less than US$20 and a beer around US$1.50. Taxis are also very cheap and the price for the first km is around US$0.50¢. A recent survey estimated that the cost of living in Vietnam is about 10% cheaper than Thailand. Anyway you will alwasy feel rich in Vietnam because you will get more than 20,000 dong for every US$!
4: Variety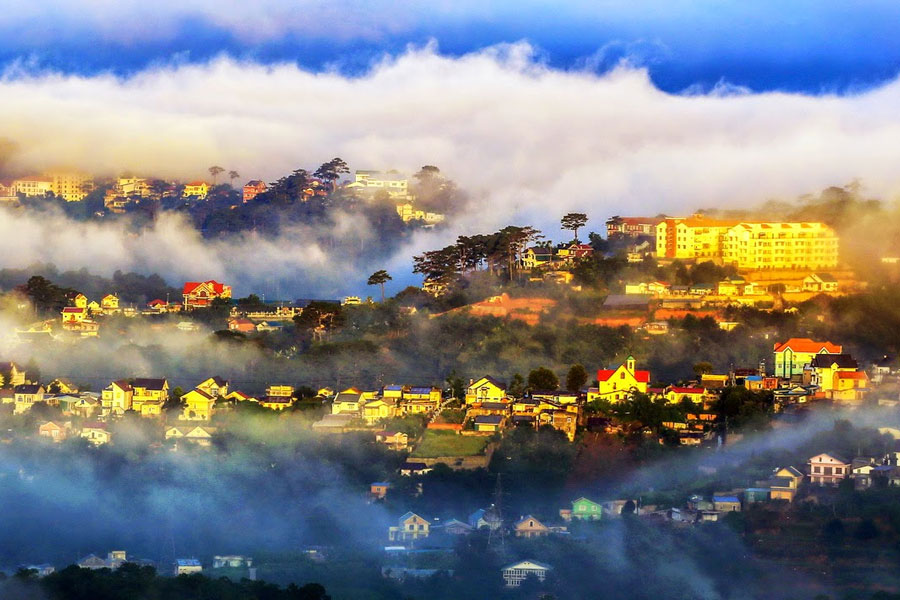 Vietnam is quite a large country and stretches around 1,000 km from north to south with many different climates and terrain. You will find golf courses like Phoenix Golf Club which winds its way through the spectacular limestone cliffs outside Hanoi. King Island Golf Club is built on an island and you need to take a short speedboat ride to reach the course. The former French hill station in Dalat is home to three golf courses including the oldest golf course in Vietnam. Dalat Palace Golf Club is very reminiscent of playing in Europe and is always much cooler. In Danang and Phan Thiet you will play alongside the giant sand dunes which add to the links feel of the courses in this area. In Nha Trang you can play alongside beautiful white sand beaches and if you really want to try something different the island of Phu Quoc off the south coast has one of the best golf courses in Vietnam.
5. Great Food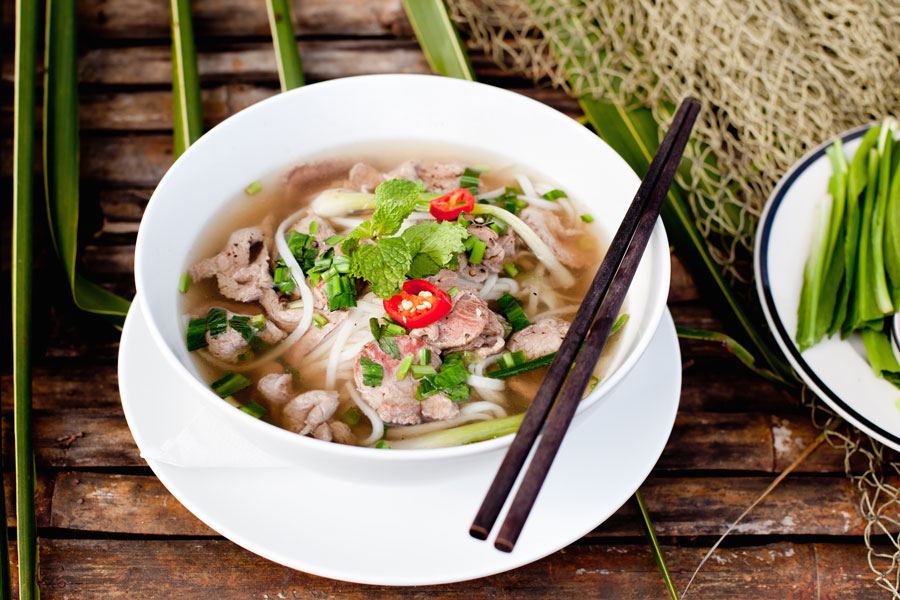 Vietnamese food is famous the world over – not as hot and spicy as Thai food but more fragrant with a heavy emphasis on fresh ingredients and a bowl of fresh herbs is always placed in the middle of the table. In the major cities you can still see the French influence with fresh baguettes on offer. If you happen to be near the beach, then you can sample the wonderful fresh seafood at very attractive prices.
6. Great Climate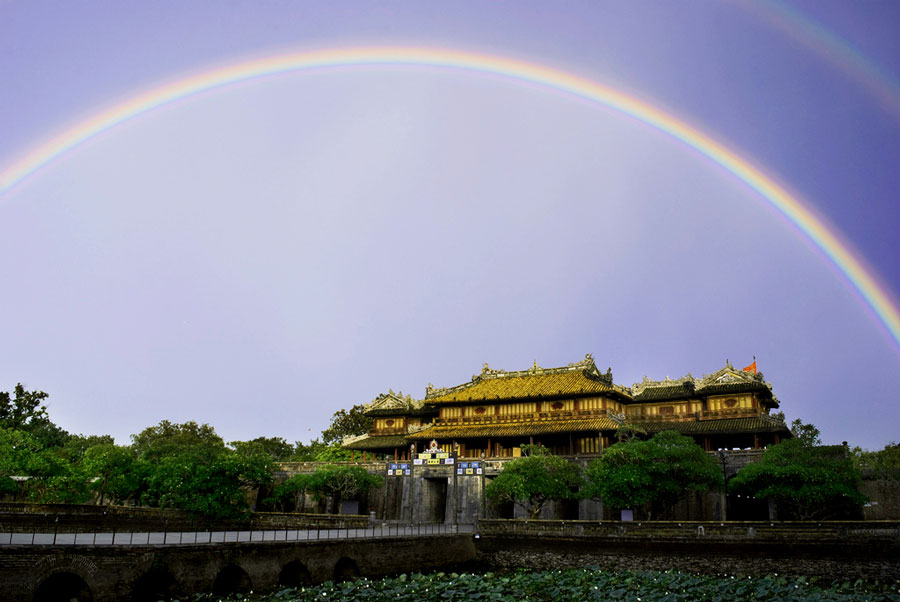 There are considerable variations in the weather patterns throughout the country and when it's raining in one place then it's often sunny elsewhere. November to April is the best time to visit Hanoi although it can get quite cold at times with temperatures ranging from 17-22⁰C. Danang is at its best from February to May. Although the winter season is best you can actually play golf in Ho Chi Minh all year round. For the full story on the best time to visit Vietnam you can read our article here.
7. Easy to get around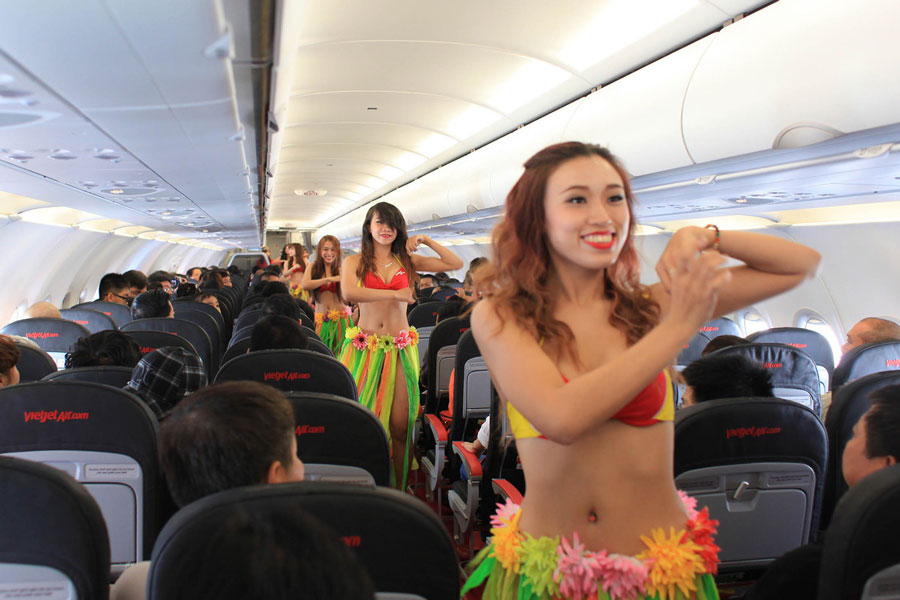 Vietnam is improving the infrastructure all the time with new airports and roads being built and although the traffic in the centre of the major cities can be crazy at times it is gradually improving. There are plenty of internal flights and more and more low cost airlines offering excellent value. Taxis are abundant and cheap but there is no mass transit system as yet although this is bound to come.
8. Coffee coffee coffee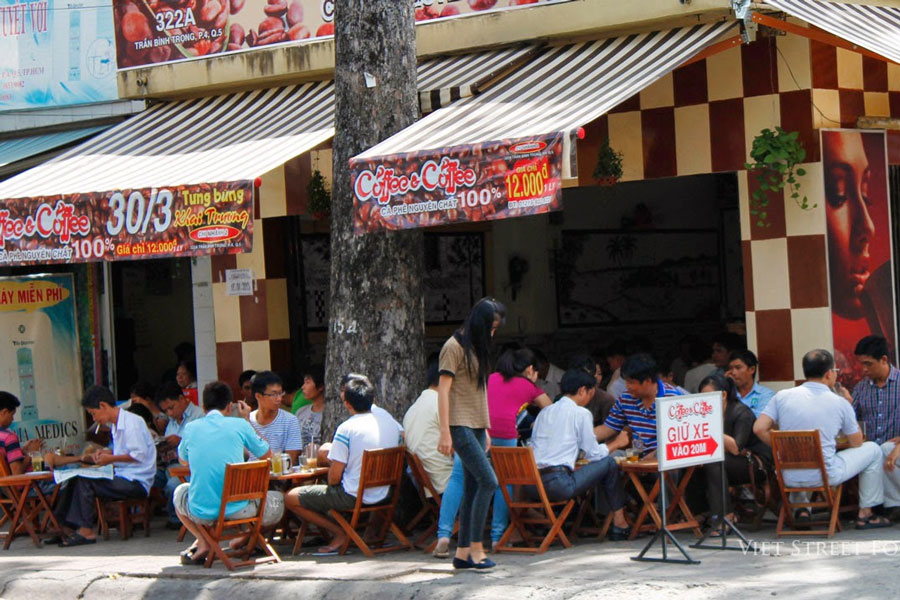 Although you will find Starbucks in Vietnam this does not really fit with the Vietnamese coffee culture. They prefer to go for the filter coffee which you will find being served on every corner and if you are feeling hot then you can try the iced version which is often mixed with condensed milk. So take some time – grab a local coffee and watch the world go by.
9. Wonderful Beaches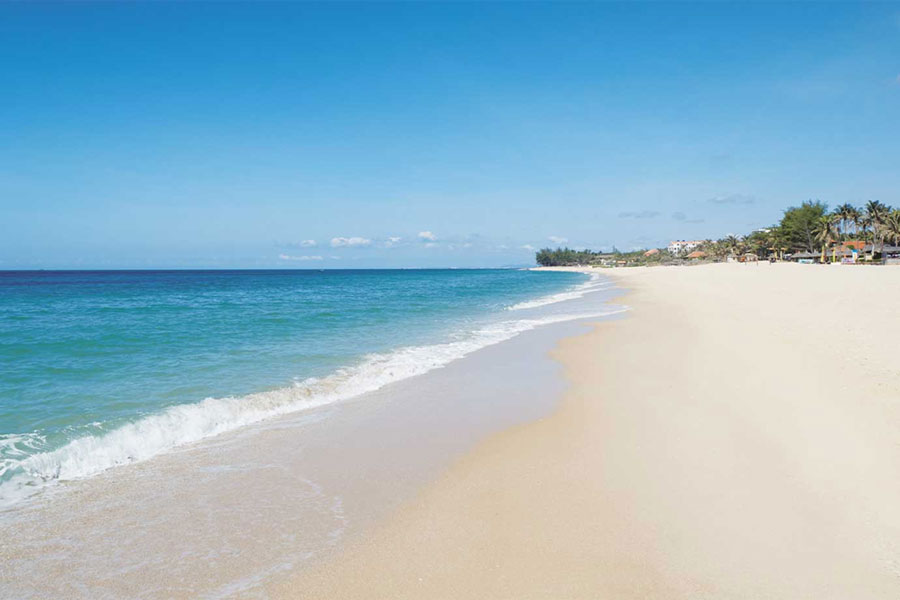 After a round of golf there is nothing better than to chill out on a white sand beach. Danang is a world class beach resort with some wonderful hotels along the beach. If you are into water sports, then Nha Trang is the place to head but the ultimate beach escape is Phu Quoc Island – an idyllic location to play golf and relax.
10. Spectacular Scenery and sights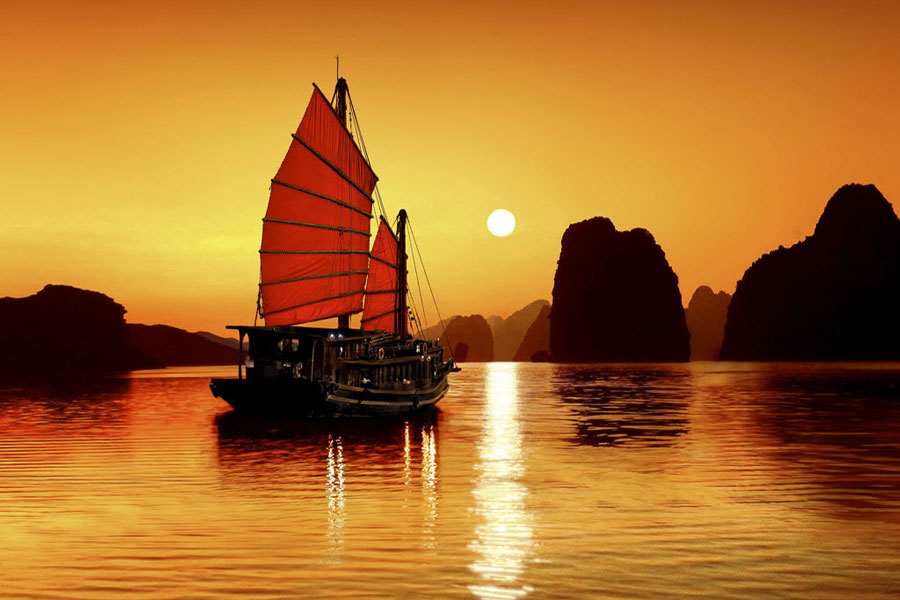 If you are visiting Vietnam for the first time, then you should really take some time to see some of the local sights. You must visit the ancient Chinese fishing port of Hoi An which is a UNESCO World Heritage site and a short distance from Danang. You should also visit and see the spectacular limestone islands rising out of Halong Bay. Other classic excursions include a cruise along the Mekong Delta or a visit to the Cu Chi Tunnels
I am sure you agree that Vietnam has plenty to offer the travelling golfer: great golf courses, superb food, attentive caddies, great beaches and wonderful sights. What are you waiting for?