Mie prefecture in Japan is one of top regions in the country to play golf. You could book a whole month to spend on a golf holiday In Mie and still leave having not played on every course. The courses, in addition to the other sights, make Mie one of the best places in Japan to play golf.
Mei is part of the Kansai region on the main Honshu island and the capital city is called Tsu. Mei is easy to reach from anywhere in Japan thanks to the Kintetsu or Japan Rail railway lines and you can pick these up from Nagoya, having used the Shinkansen Bullet Train from other parts of Honshu.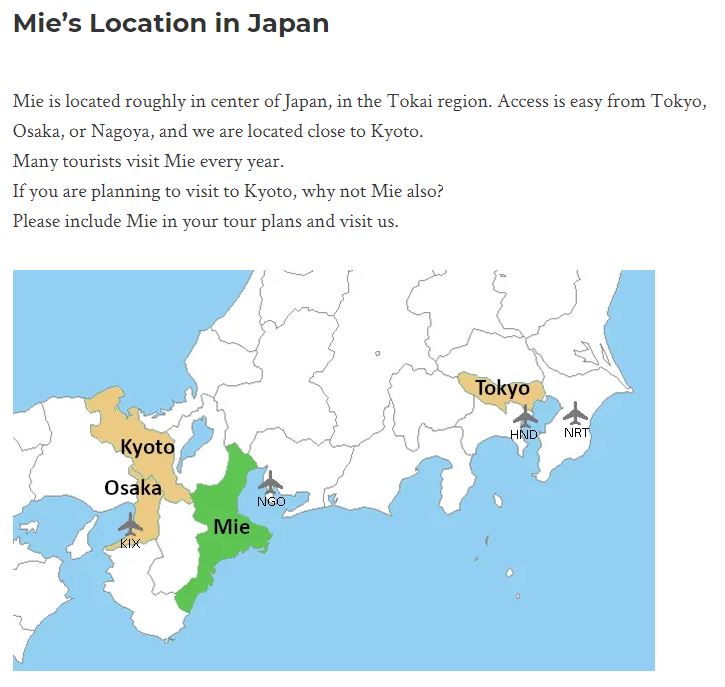 A must visit city when on a Mei golf holiday is the city of Ise, where you will find one of Japan's holiest sites: the Ise Grand Shrine. This is a Shinto complex inside Ise-Shima National Park and something not to be missed when staying in the prefecture.
Other scenic spots within Mei worth visiting include the Uga Valley in Suzuka Quasi-National Park, Doro Valley and Akame Shiju-hattaki Falls. For those who have an interest in Formula 1, you can also see the Suzuka Circuit, which has a long history in motor sport.
As mentioned above, Mie is home to an abundance of golf courses, many of which have been created by Japanese designers. Some of the top rated golf courses in Mie include Kintetsu Hamajima Golf Club, Golf Five Country Yokkaichi Course and Cocopa Resort Club, the latter of which is home to three tremendous golf courses.