Thailand Golf Quarantine Packages in Chiang Mai, Nakhon Nayok Kanchanaburi & Khao Yai
Play golf every day whilst serving your 15-day quarantine at a golf resort in Thailand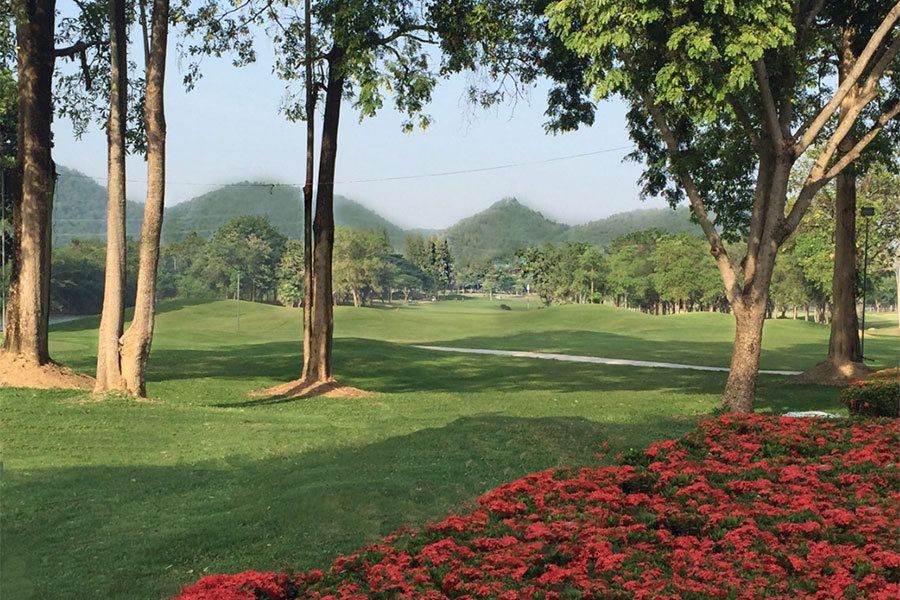 The Thai Government and Department of Health approved GQ (Golf Quarantine) where international visitors can visit Thailand and complete their 14-day quarantine at an approved and certified golf resort. During the quarantine, golfers are able to play golf under strict safety and hygiene measures similar to those standards in ASQ (alternative state quarantine) hotels. There are 6 golf resorts that have been approved to accept quarantine golfers. Once certain criteria is met, there is a 12 day processing time from the golf course before booking can be finalized.
The six government-certified golf resorts for golf quarantine in Thailand include three in Kanchanaburi: Mida Golf Club, Evergreen Hills Golf Club and Blue Star Golf Course, and one each in Nakhon Nayok: Artitaya Golf & Resort; Phetchaburi: Sawang Resort and Golf Club, and Chiang Mai: Artitaya Chiang Mai Golf & Resort.
Mida Golf Club is located west of Kanchanaburi and is a regulation par-72 course laid out over 800 acres with multiple room types available. It has a driving range, practice areas, and swimming pool.
Evergreen Hills Golf Club, also in Kanchanaburi, has a 97-room resort, clubhouse, restaurant, driving range, tennis court, and swimming pool.
Blue Star Golf Course, also in Kanchanaburi, is a par 72, 7,000-yard course with a choice of accommodation and room types, clubhouse, driving range, and practice areas.
Artitaya Golf & Resort in Nakhon Nayok offers a challenging 18-hole layout supported by the resort, golf clubhouse and restaurant.
Artitaya Chiang Mai Golf & Resort in Chiang Mai is an 18-hole course measuring 7,329 yards from the back tees. It has a restaurant and clubhouse.
Foreign golfers wishing to visit Thailand during this time will be allowed to spend their two-week quarantine period at any of the six certified golf resorts and move around in the resort environment and also play golf, rather than just having to isolate in their rooms.
Requirements for Spending Quarantine on a Golf Course
They are same as the Normal Requirements for Travelling to Thailand except that the ASQ Booking Change to be Golf Quarantine Booking, Other requirements are as follows:
1. VISA – please check with the Royal Thai Embassy in home country. There are 56 countries that are VISA exempt. For those countries with a 30 days visa exemption – you are allowed an additional 15 days that you are in quarantine
2. Certificate of entry (COE) to Thailand from the embassy before traveling to Thailand
3. Fit to Fly Health Certificate issued a maximum of 72 hours prior to departure
4. Negative COVID-19 test result issued a maximum of 72 hours prior to departure.
5. Medical insurance covering all expenditures of medical treatment, including COVID-19, while traveling to Thailand in an amount of at least 100,000 USD (the insurance must cover the whole duration of stay in Thailand).
Not all of the resorts have published their packages yet but we wil add more details as we receive them.
Quarantine Package Prices