As long as you stay in Patong or to the north of Patong you are never too far from any of the golf courses
There are six golf clubs in Phuket, one of the clubs has two courses and they are all located in the northern half of Phuket so if you are coming to Phuket on a golf holiday and do not want to be too far from the golf courses, you should choose to stay in Patong Beach or in the Laguna/Bang Tao area or up near the airport in Nai Yang or Mai Khao.
Nearest golf courses to Patong Beach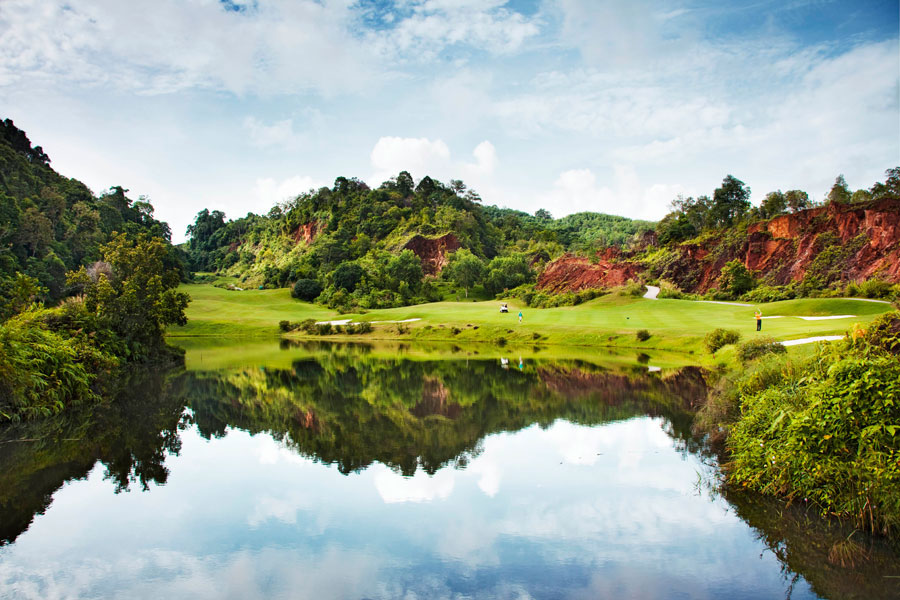 There are three golf courses close to Patong and in normal traffic conditions you can travel there in 20 – 30 minutes. Red Mountain Golf Club is the best golf course in Phuket and probably one of the best golf courses in Thailand, if not Asia-Pacific. The course has been built in a very dramatic location and winds its way through the jungle and red-coloured rocky outcrops from where it gets its name. The only drawback about Red Mountain is as well as being the best golf course in Phuket, it is also the most expensive, but despite its cost everyone who plays here comments that it was an unforgettable experience. Red Mountain has a sister course called Loch Palm Golf Club which although not as dramatic as Red Mountain is an excellent golf course which winds its way around a large lake. The course is always in great condition although we do receive comments that the greens vary in pace and are often quite slow. Phuket Country Club was the first course to open in Phuket and is still very popular with local residents and regular visitors to Phuket. Although a little shorter than some of the other modern courses there are still plenty of challenges to keep even the better golfers interested. It used to be a walking course but they have now added buggy paths for those who find it too hot or tiring to walk.
Nearest golf courses to Laguna/Bang Tao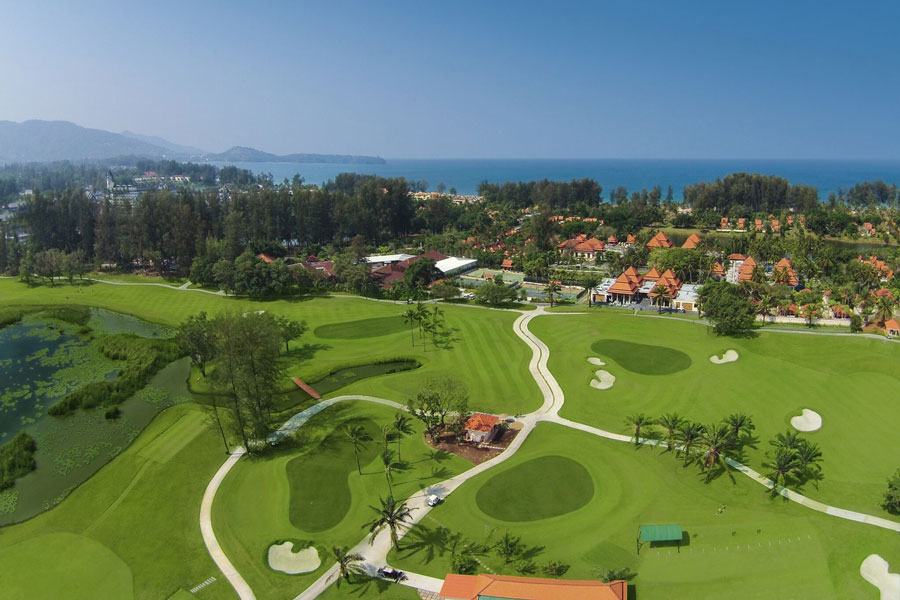 Laguna Golf Phuket is right in the middle of the Laguna resort complex and if you are staying at any of the Laguna hotels, there is a free shuttle bus to take you to the golf club. Laguna Golf Phuket is a resort course which was renovated and redesigned in 2014 and is now a top-quality golf course. It is quite short although the greens are very well protected with some major bumps and hollows which can make scoring difficult. Depending on the traffic conditions it takes about 30-40 minutes to reach Red Mountain, Loch Palm and Phuket Country Club and around 25 minutes to get to Blue Canyon and Mission Hills.
Nearest golf courses to Nai Yang and Mai Khao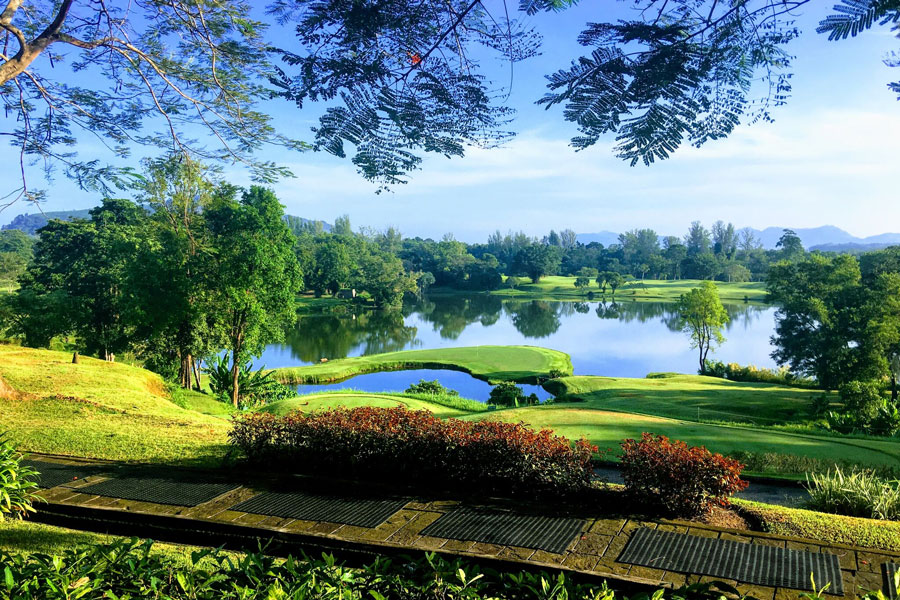 Blue Canyon Country Club has two layouts – the Canyon course is a championship golf course which has hosted the Johnnie Walker Classic several times and Tiger Woods won here of two occasions. Although the condition has deteriorated in recent years it is still the best layout in Phuket but it is extremely challenging and should not be attempted by high handicappers. The Lakes course is slightly easier but as its name suggests, you will encounter plenty of water hazards as you make your way round and the 18th hole is one of the best finishing holes in Phuket. Mission Hills Golf Resort is the only golf course in Phuket which has holes running beside the sea, so you get some wonderful views towards the islands when you get to the far end of the course. However the golf course is not in great condition and the maintenance suffers during the very dry weather and also during the wet season, so please check with us before booking a round here.
As long as you stay in Patong or anywhere north of it, you are never going to be far from any of the courses in Phuket.