Why not avoid the hassle and cost of bringing your clubs all the way from home and hire some brand new clubs from us.
We are offering up-to-date Taylormade sets in either graphite or steel.
To guarantee full value for money satisfaction our sets are offered to clients for a limited time only, any sign of wear and the clubs are removed from our inventory and replaced by a brand new set.
The cost to hire a set of clubs is THB 3,500 per week , regardless of the number of rounds. This includes pick-up and delivery from your hotel. There is a single set surcharge of THB 500.
Package 1: Taylormade Graphite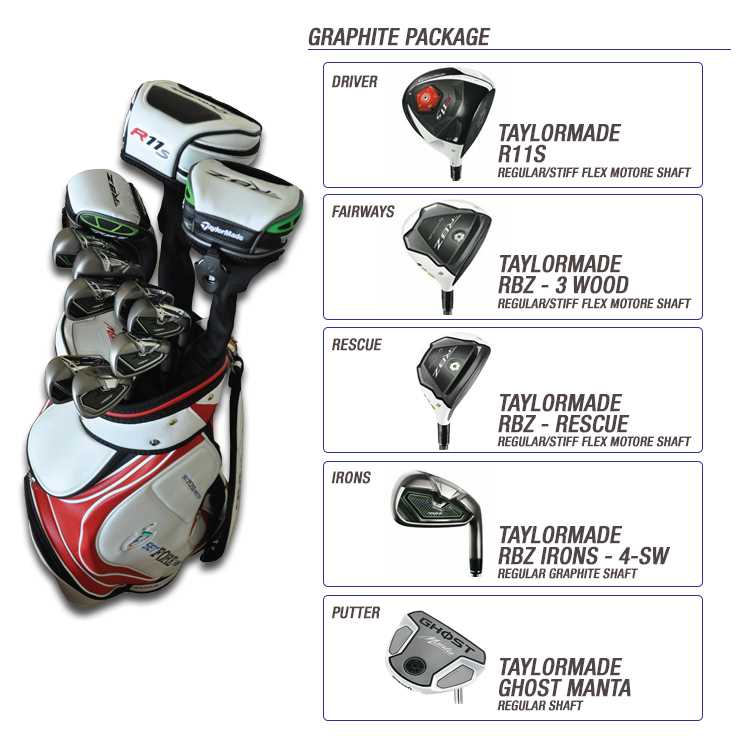 Package 2: Taylormade Steel