Bangkok Golf Courses Review
There are more than 50 golf courses in and around Bangkok and its difficult to decide which to play. We hope that this review and guide to the golf courses in Bangkok will help you to make your selection.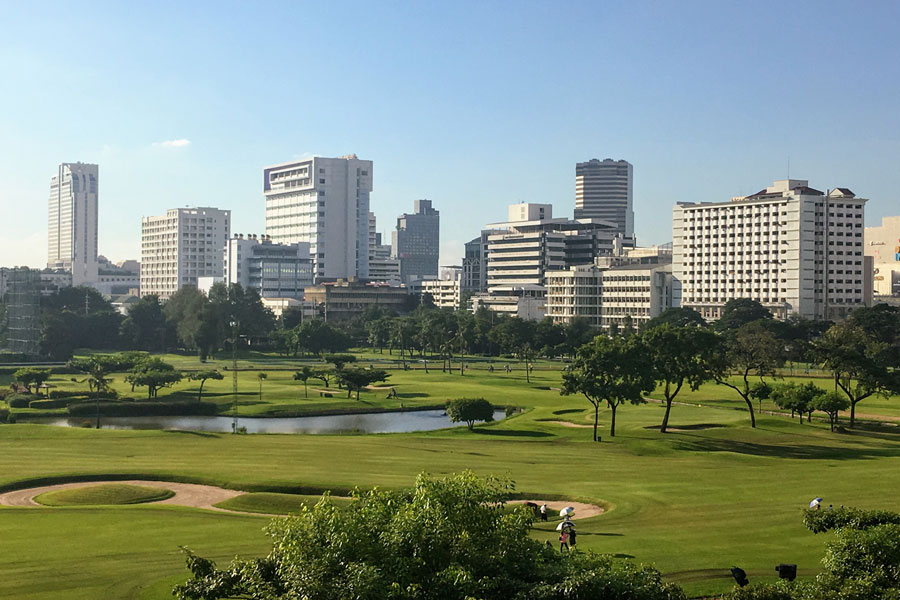 One of the top courses in Bangkok – best suited to low handicappers
The course is often voted as the best in Bangkok and is always in immaculate condition with excellent greens. Not for the faint-hearted with narrow landing areas and well-protected greens. The caddies are very knowledgeable and some of the best around. Superb clubhouse serving excellent food. Only negative is that it's a bit far from town and sometimes gets busy with Korean groups.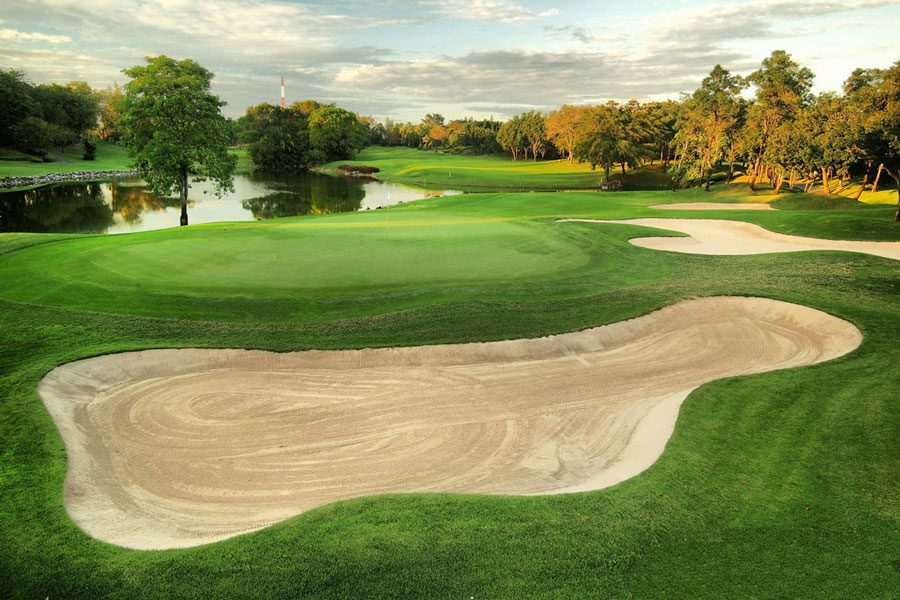 An old favourite – good for all golfers and not far from the city
The first impression is not great with rather old clubhouse and slightly off-hand staff in the pro shop. The course itself is usually in good condition and the greens can be quite fast. Good for golfers of any standard as fairways a quite forgiving and the hazards are not too difficult to negotiate. Very close to Don Muang Airport if you are flying in or out of that airport.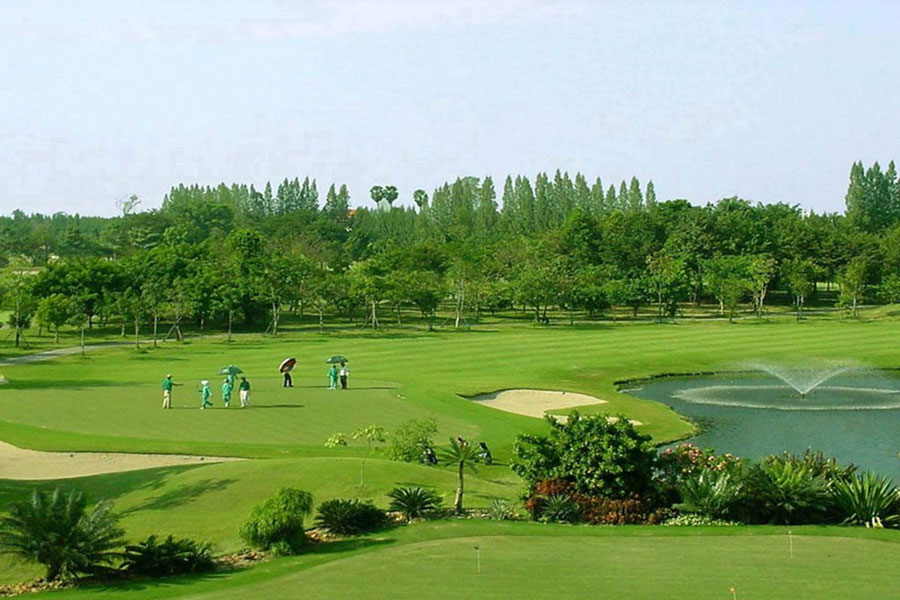 Very reasonably priced and a good course for beginners and higher handicappers
An often-overlooked course a short distance from Suvarnabhumi Airport just off the main Bangkok to Pattaya highway. It has a nice rural feeling with plenty of wildlife, especially along the river which borders the course. Not too difficult with wide-open fairways although some of the greens are quite small. Unless you are a good golfer we suggest you stick to white tees.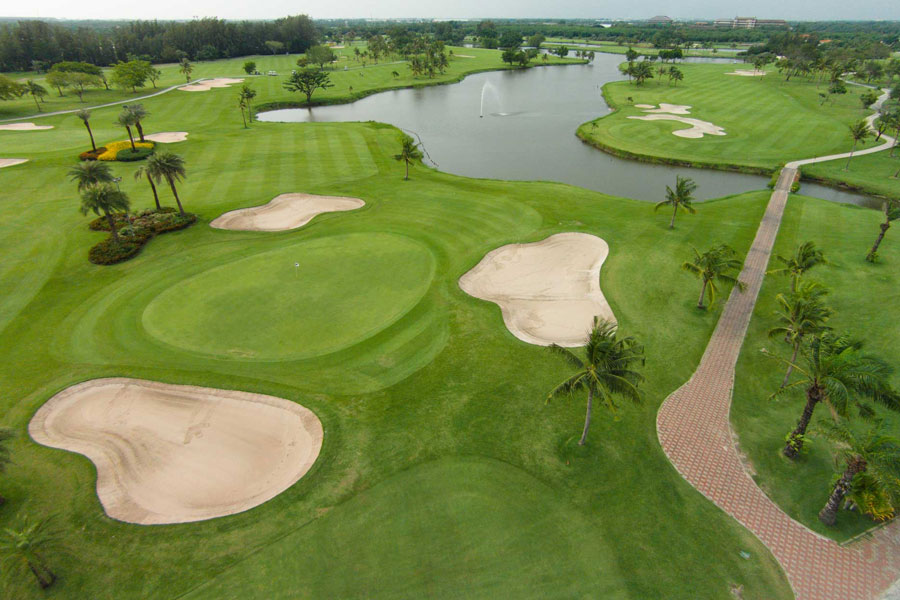 Another good value course not too far from the city
Not the most spectacular course around as its very open with few large trees. The course maintenance is pretty consistent and usually in good condition. The course is not far from the sea and the onshore breeze helps to cool things down. OK greens and the caddies are up to standard. Good clubhouse with swimming pool if you want to cool off after your round.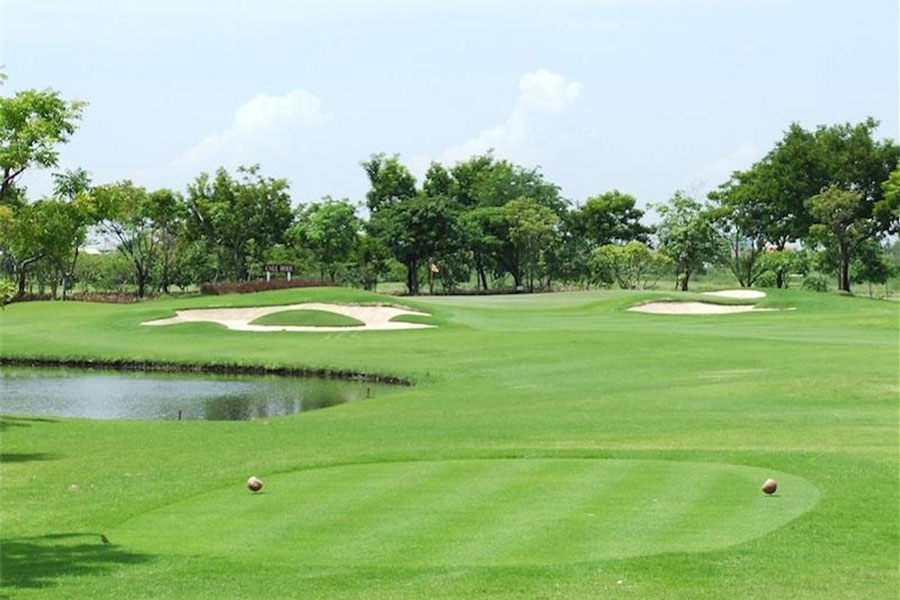 Good value if you don't mind travelling a bit further
This is a great little course with a 27-hole layout although we have been advised to avoid course C which is picks up odours from a nearby rubbish tip. Being further from the city you feel as though you are in the middle of the countryside. Not too difficult and the course maintenance is OK. Very nice modern clubhouse.
A real hidden gem which is well worth the extra travelling time
Don't be put off by the pro-shop staff who are very unhelpful. After that everything is good, and this is a great layout and frankly as good as anything on offer in Bangkok. If you like fast and true greens, then you will love this course as they are great for putting. Caddies are well-trained and friendly. If this course was closer to Bangkok it would be up there with the best but probably three times the price!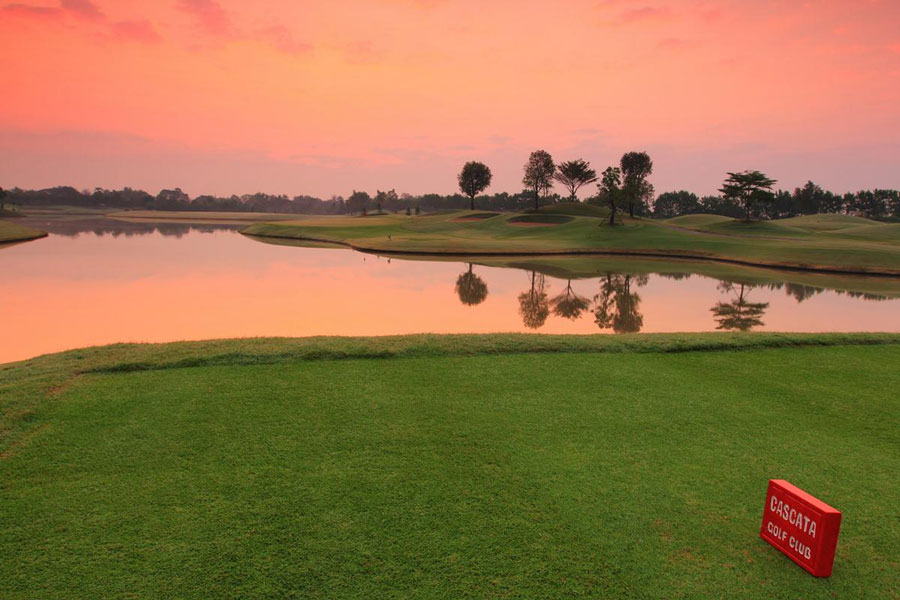 Good course close to town but watch out for 5-balls blocking course
A very nice course which is very popular with locals as it's an easy drive from Bangkok. The course is well managed, and the course maintenance is always up to scratch. The course is not too exciting with flat fairways and don't expect too much from the caddies. Good service at the clubhouse and wide range of food.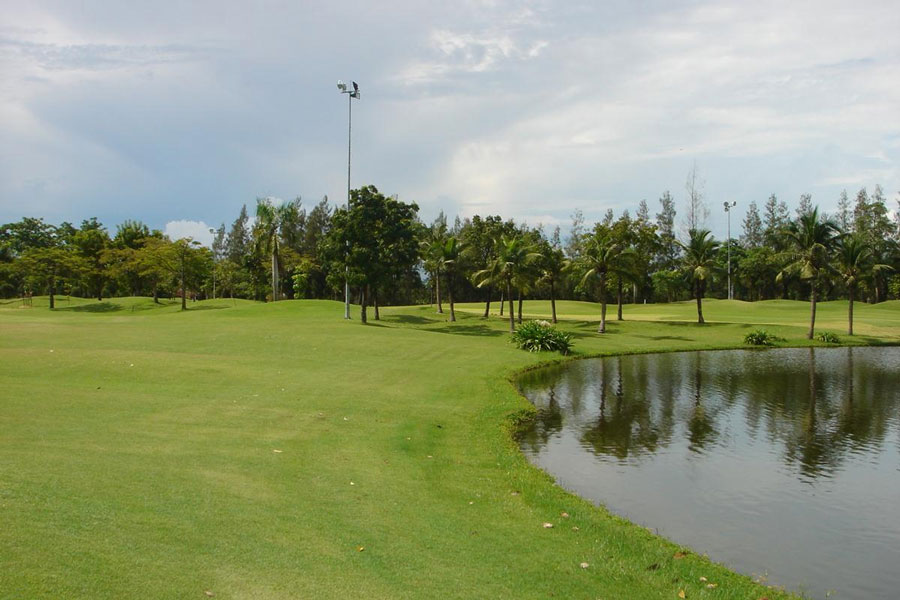 A nice rural escape not too far from the city
Fairly easy course although quite long compared to some courses in Bangkok. Course maintenance is average and the greens tend to be very slow. There are lots of mature trees and natural water hazards with lots of wildlife. Service and caddies are average and frankly there are better golf courses closer to town.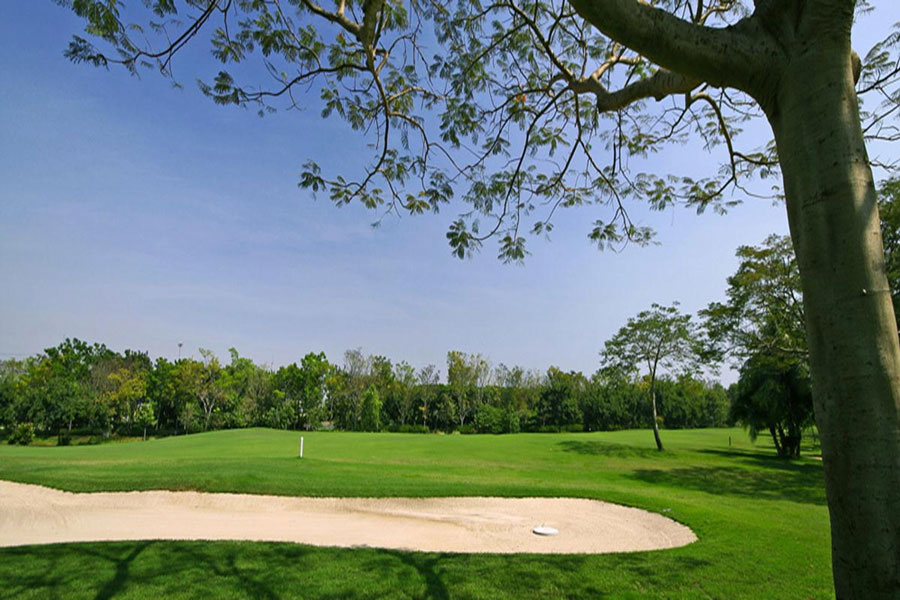 A very popular course within easy reach of downtown Bangkok
This is a great 27-hole layout with plenty of mature trees and well placed water hazards. During the wet season the rough can get very deep and can get water-logged after heavy rain and is also susceptible to flooding. A large clubhouse and caddies are usually excellent.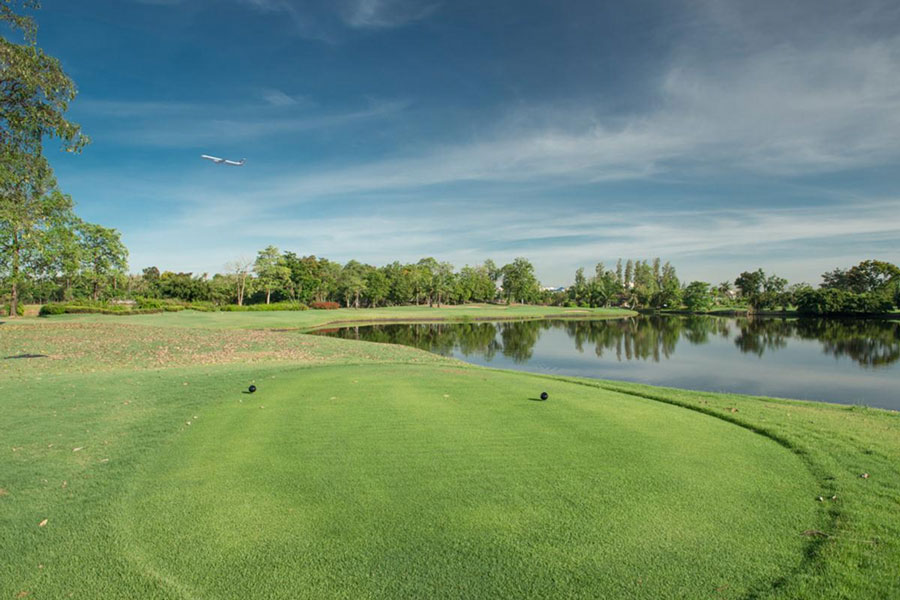 One of the newer courses in Bangkok but needs time to mature
The course is very bare and hardly any trees, and as the name suggests, it does have a feeling of a links course. The par 3s are the most interesting holes on the course with some oddly shaped greens surrounded by water. If you've played all the courses in Bangkok and are looking for something different, perhaps give it a try.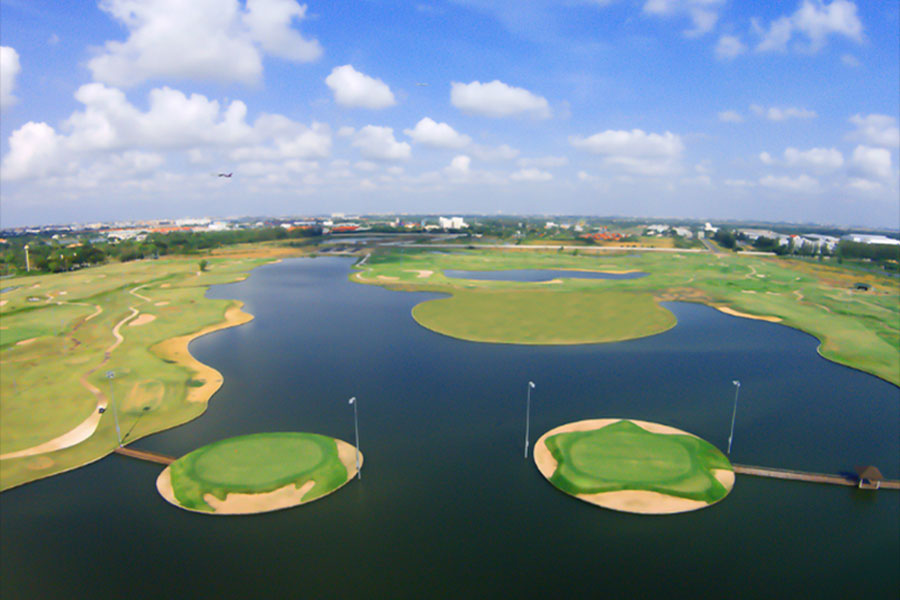 Exceptional course in wonderful natural woodlands
This is a 36-hole layout with plenty of mature trees and water is a factor on many of the holes. Fairways are quite forgiving and the greens are usually fast. The only drawback to this course is the distance from the city, as it takes 90 minutes to get here in normal traffic conditions.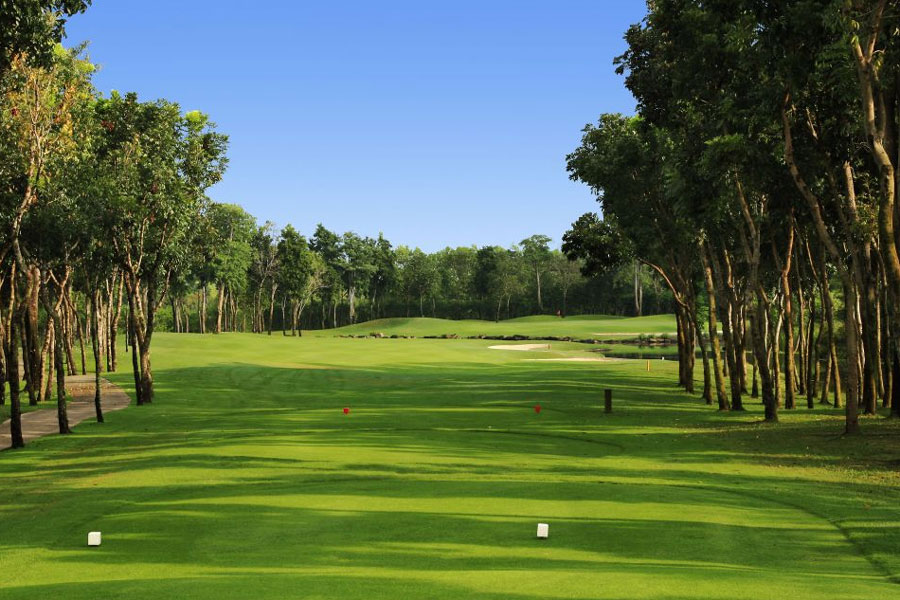 A rare Gary Player layout but a long drive from downtown Bangkok
A really challenging course in a wonderful setting. The course is always in immaculate condition and the service in the clubhouse and on the practice range is faultless. Excellent value for money because it's so far from the city and if it was nearer to town, would be three times the price. Almost deserted mid-week.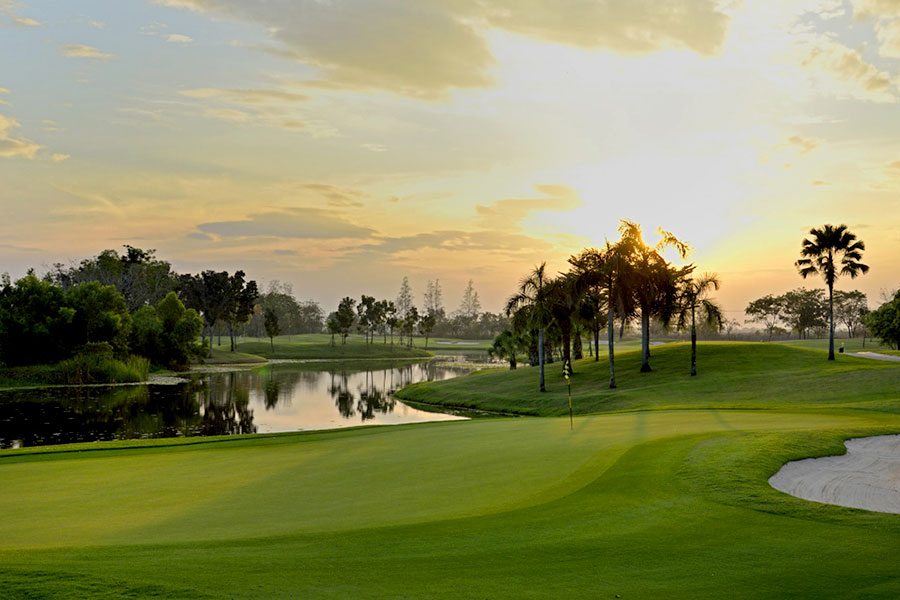 Excellent course in very convenient location
One of the most popular courses in Bangkok because it is very playable and can be reached in under 30 minutes from the centre of Bangkok. Excellent clubhouse and facilities and the course is always in good condition. Can get very busy during peak times and the blue tees should be avoided unless you are a low handicapper.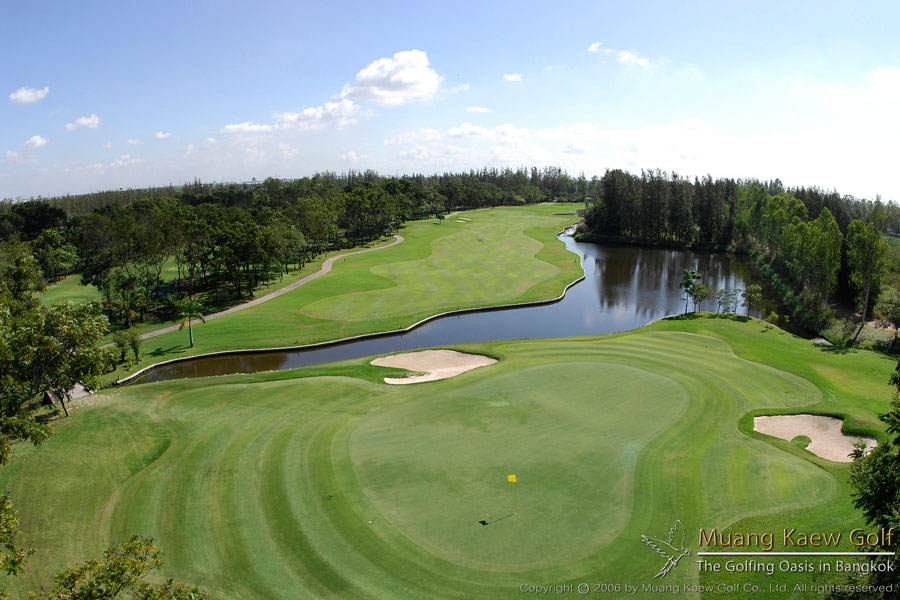 One of Bangkok's oldest courses which once hosted the World Cup of golf
A beautiful mature course with tree-lined fairways which has been overtaken by some of the more modern courses, but is still an excellent course although the condition can vary. The service in the clubhouse and on the course is always immaculate and it's nice to play on this piece of golfing history.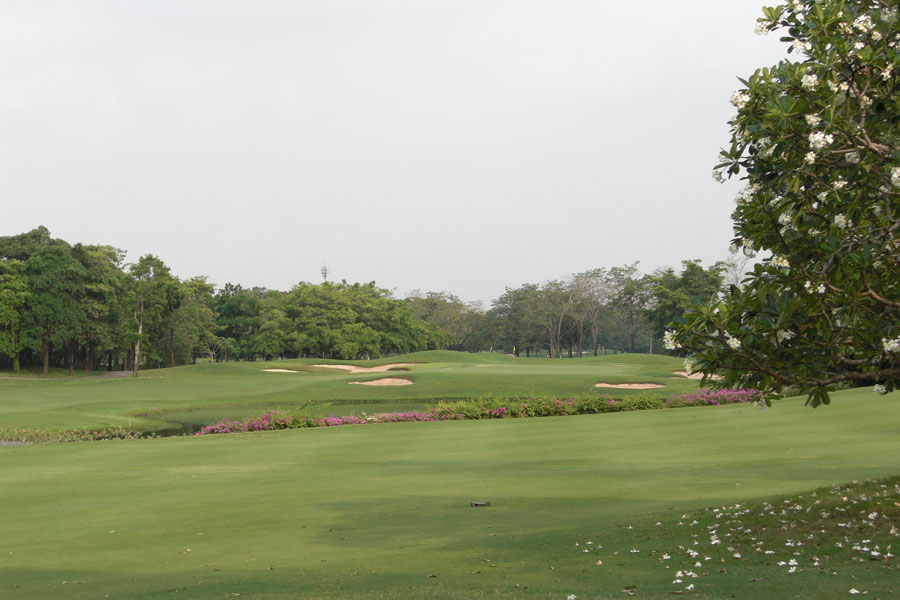 Unusual layout and up there with the best courses in Bangkok
A unique course for a number reasons - it's the first course to be designed in three sixes, rather than the usual two nines. The other is their all-inclusive pricing strategy, which includes everything including caddie tip and meals. Great layout in perfect condition but they have over-cooked some of the greens, which are almost impossible to putt on.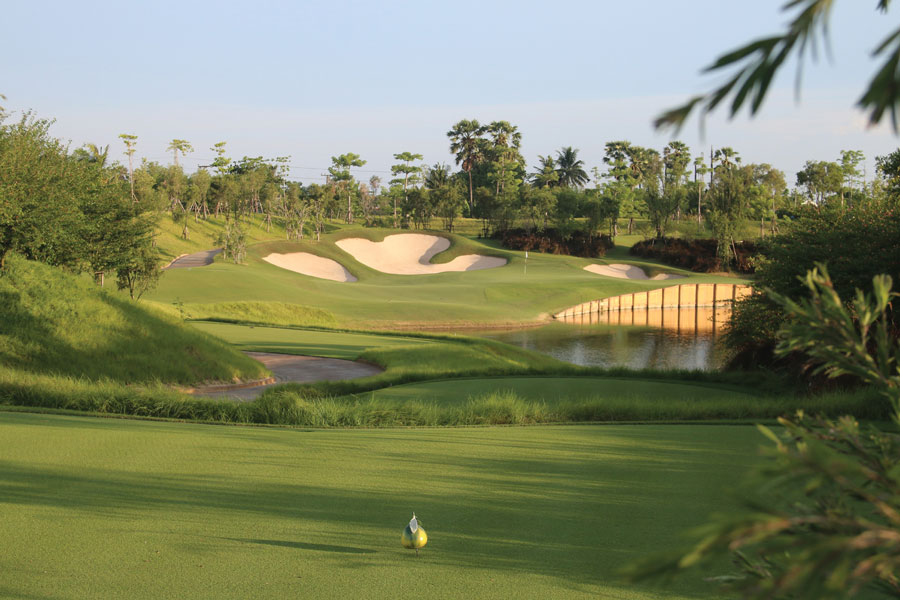 Northern Rangsit Golf Club
One of the older courses in Bangkok but still fun to play
Not the most memorable course in Bangkok as it's showing its age, but still excellent value for money if you are on a budget. Some difficult holes and challenging water hazards, but generally not too much to worry the average golfer. Service at the clubhouse is fine and the caddies are helpful, although you may need to read your own putts.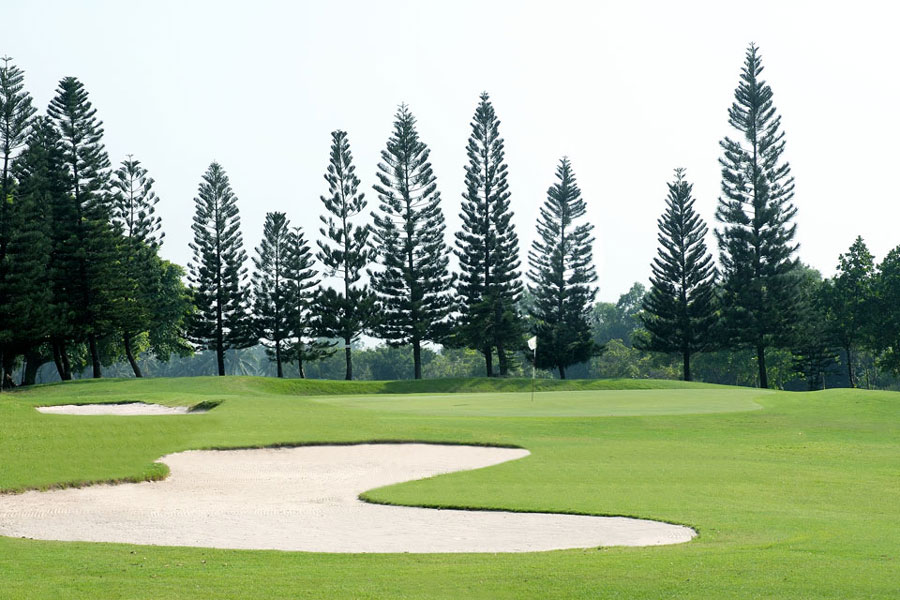 Enjoyable golf course but can get very crowded with locals
One of the older courses in Bangkok and being relatively inexpensive and close to the city is very popular with local residents. They also allow 5-balls at certain times which can make play very slow. Large clubhouse offering all the usual facilities and the service is okay but English standards vary. Most famous for the extra "pretty" caddies which can be booked on arrival.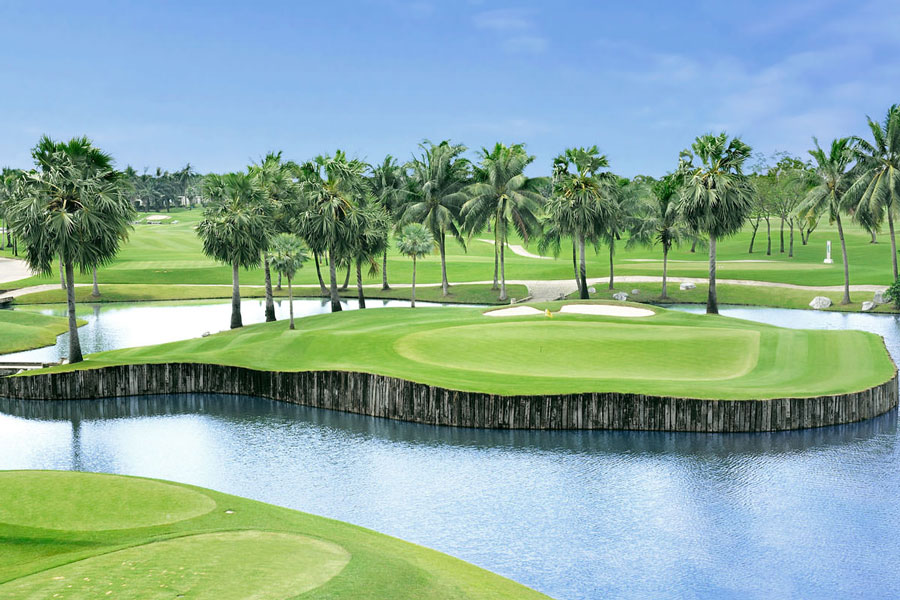 A surprisingly good course offering excellent value for money
A very well maintained and managed complex with very fast greens many of which are surrounded by water and bunkers. Fairways are quite narrow so you need to be accurate. Being some distance from the city, it's rarely crowded, even at weekends and is excellent value. It also offers night golf if you fancy a game after work.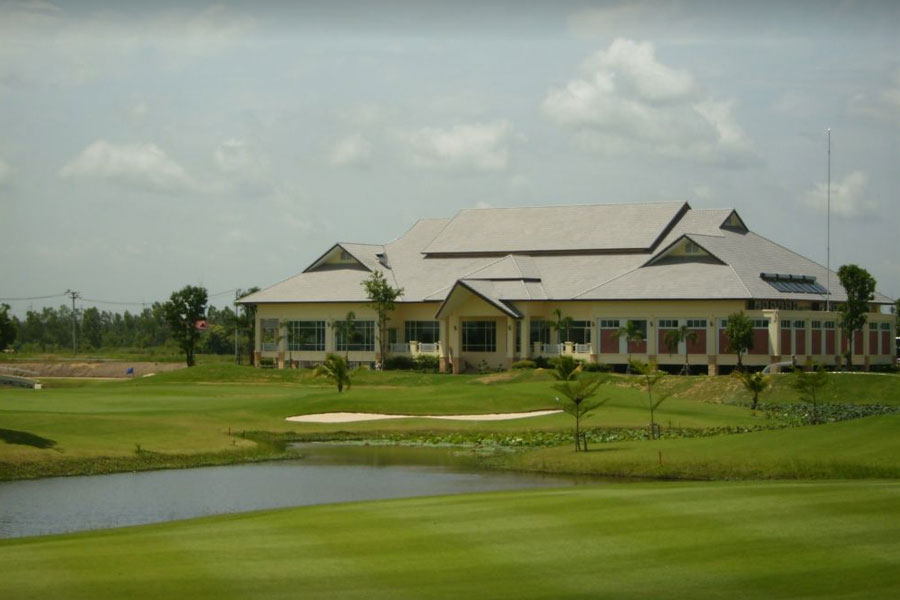 A top-class course which can get very busy at peak periods
Excellent and very popular golf course not far from Don Muang airport so a good choice if you are flying in or out from that airport. Excellent layout usually in perfect condition, but they lost a lot of trees during the floods so has a rather bare look. Modern clubhouse overlooking the course. We hear complaints of slow play during the busy times.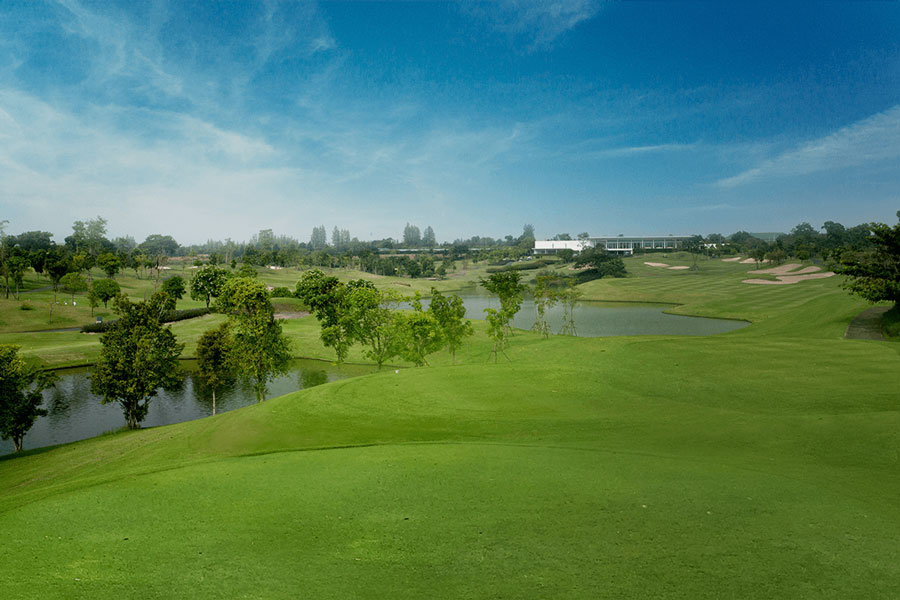 A latest addition to the five-star golfing scene in Bangkok
A brand-new course, one hour north of the city with a superb layout and offering a fair challenge to golfers of all standards. The greens need time to settle in but as the course matures it will offer some stiff competition to the other courses in Bangkok. Ultra-modern and futuristic clubhouse offers spectacular views over the course.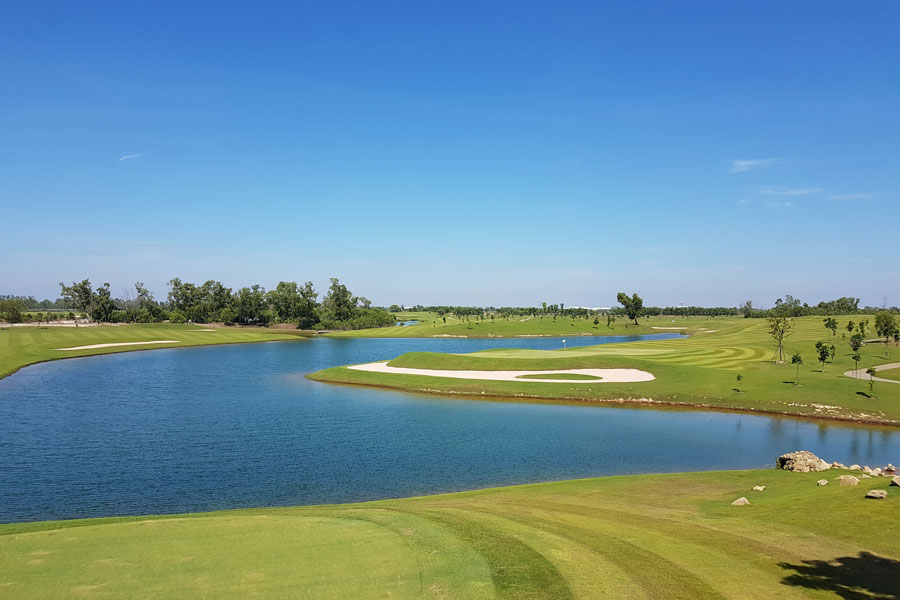 As close as you will ever come to playing at Augusta National
A unique golfing experience with a front nine featuring famous holes from around the world and a back nine modelled after the back nine at Augusta National. Okay, so you have to use your imagination a bit, but once the trees fully mature it will look more and more like the original. Luxurious clubhouse and changing rooms, offering superb service.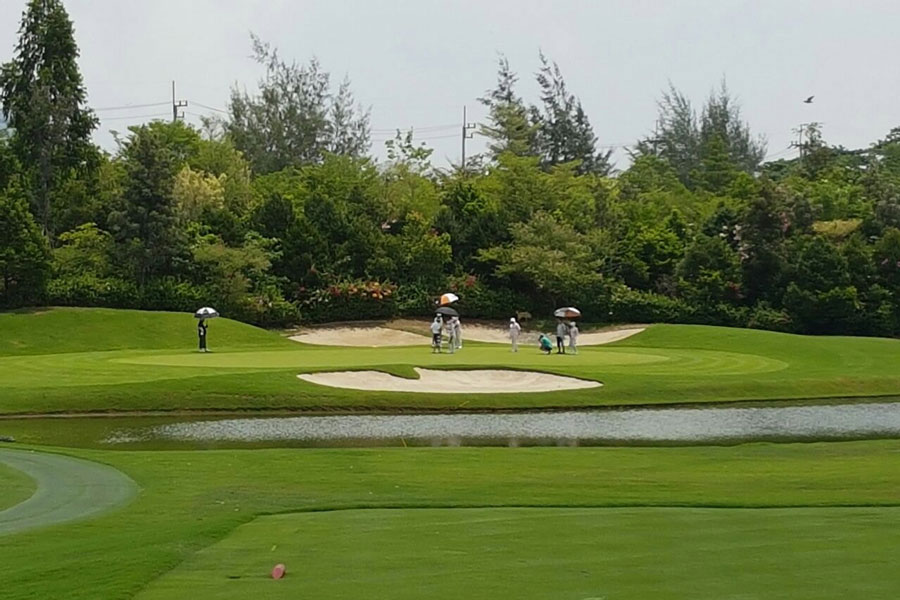 A popular and mature course in perfect condition
One of the older courses in Bangkok and one of the few that are members of the USGA. It's a very established course and the tight fairways are bordered with mature trees and shrubs. Another course which is very popular with local Thais and it's very difficult to get tee times early morning at weekends. The clubhouse is a bit run down but the service is OK.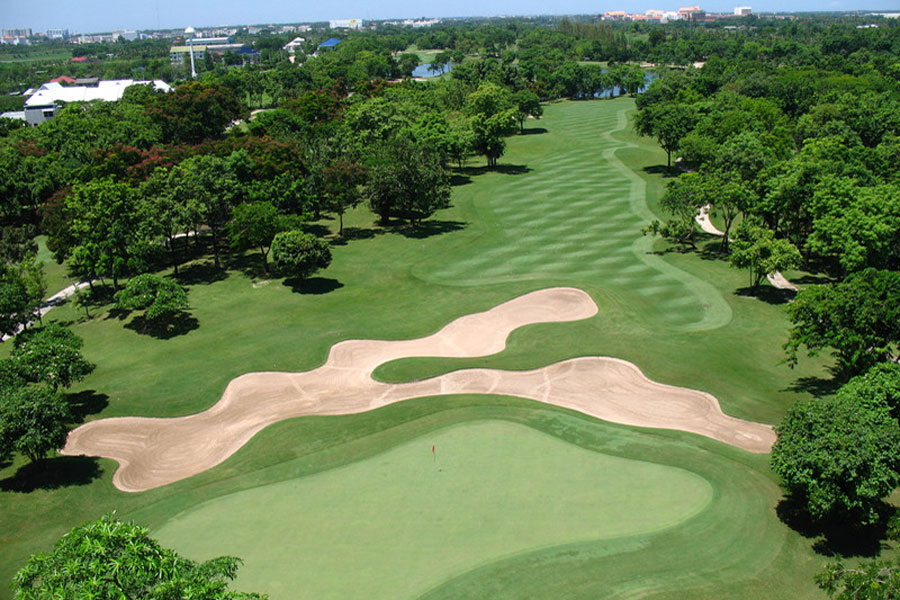 Closest course to Suvarnabhumi airport – also offers night golf
Fantastically convenient location about 30 minutes from the city and 20 minutes from the airport. One of the best-run courses in Bangkok with excellent clubhouse facilities. The course itself is also outstanding with some really interesting holes and always in perfect condition. The night golf is very popular here because it is so close to everything.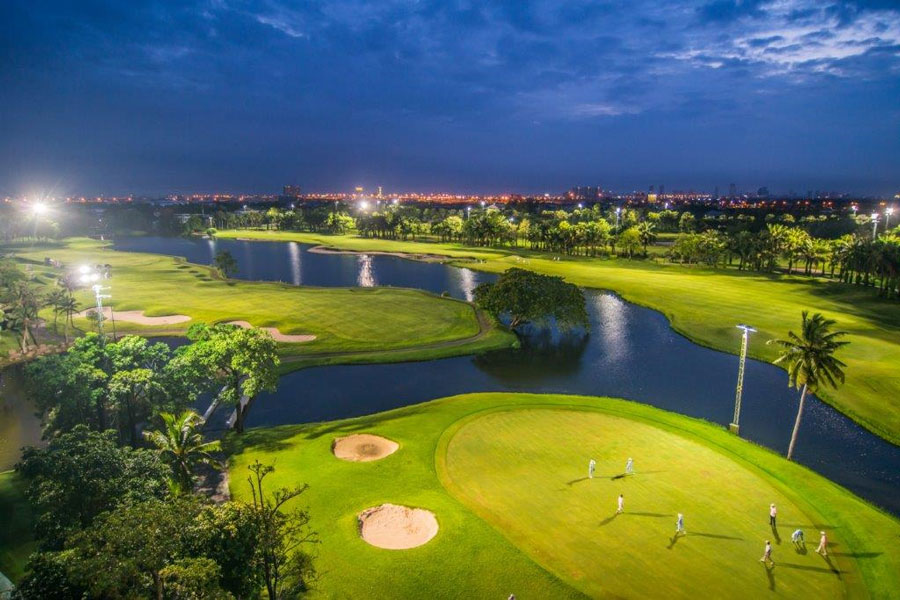 One of the most under-rated golf courses in Bangkok
We rate this as one of the best golf courses in Bangkok, which does not get the recognition it deserves. It's a beautiful and challenging parkland layout in wonderful natural surroundings and a joy to play. Yes, it's a bit further out than some, but great value for money and low handicappers will especially enjoy this course.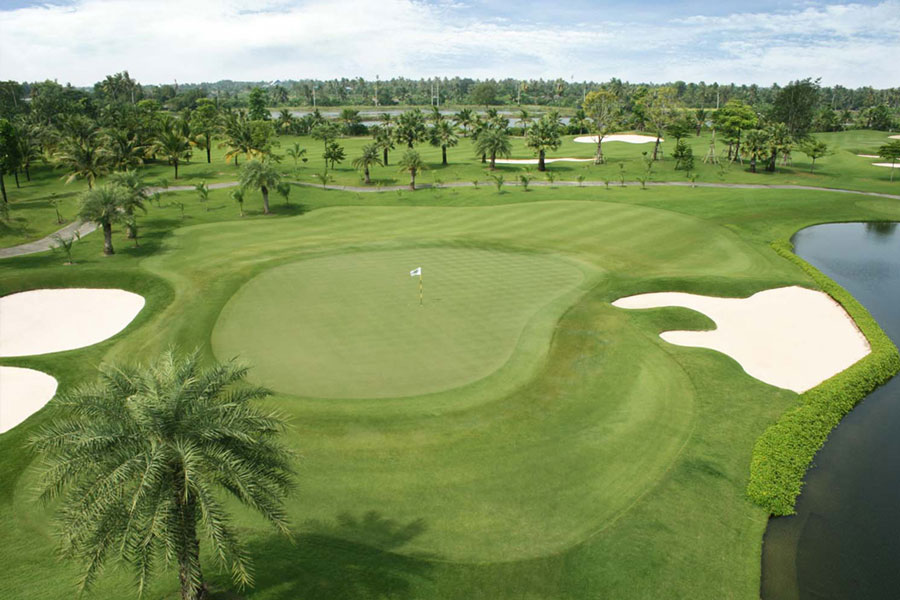 Faultless service from start to finish
This club sets the standard for how a golf course should be run. From the moment you arrive the service in the pro shop, changing rooms and from the caddies on the course is all perfect. The course itself is always immaculately presented and has hosted several major tournaments. Service and food in the clubhouse is up to the standard of a five-star hotel.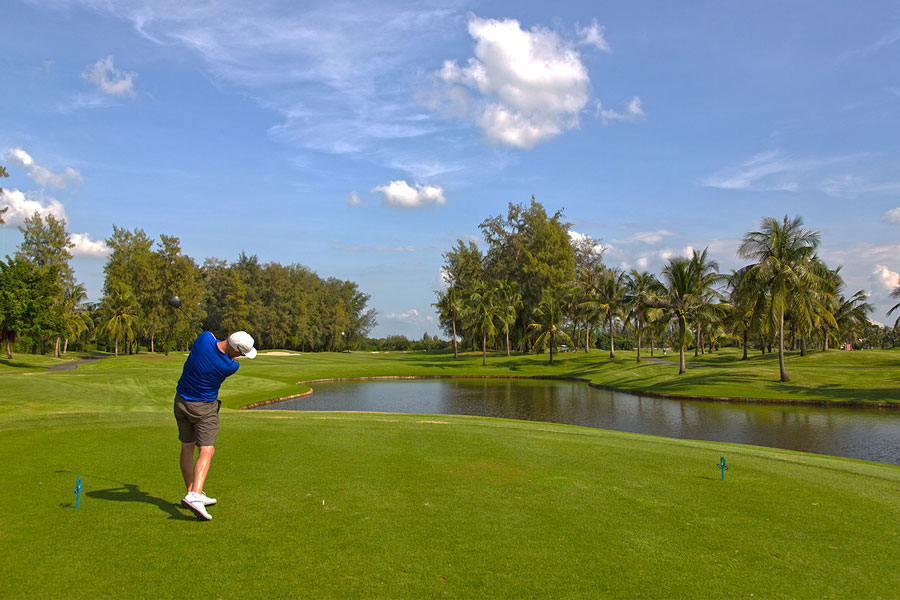 One of the most popular courses in a great location
A very popular course because of its convenient location. A Greg Norman layout which is not quite up to the standard of some of his newer creations, but has enough to keep most people interested. The course is always in good condition and the caddies are well trained. A nice modern clubhouse with excellent changing rooms, pro shop and restaurant.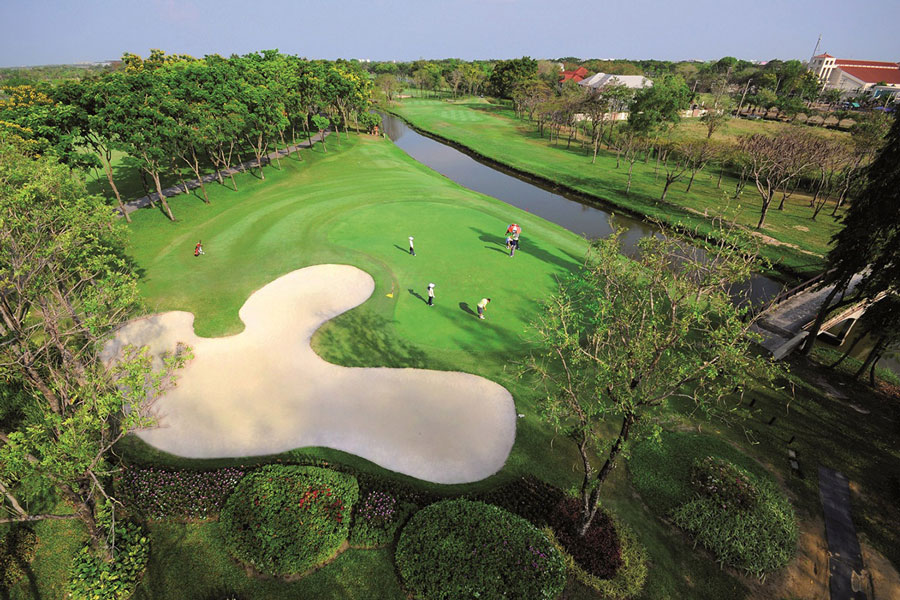 Another under-rated golf course with cooling sea breezes
A little further out than some of the other courses south of Bangkok but always in superb condition with very fast greens. The experience is a little spoilt by the very old clubhouse which is very in need of renovation, but this is more than compensated for by the quality of the course. Not easy to find if you are driving yourself.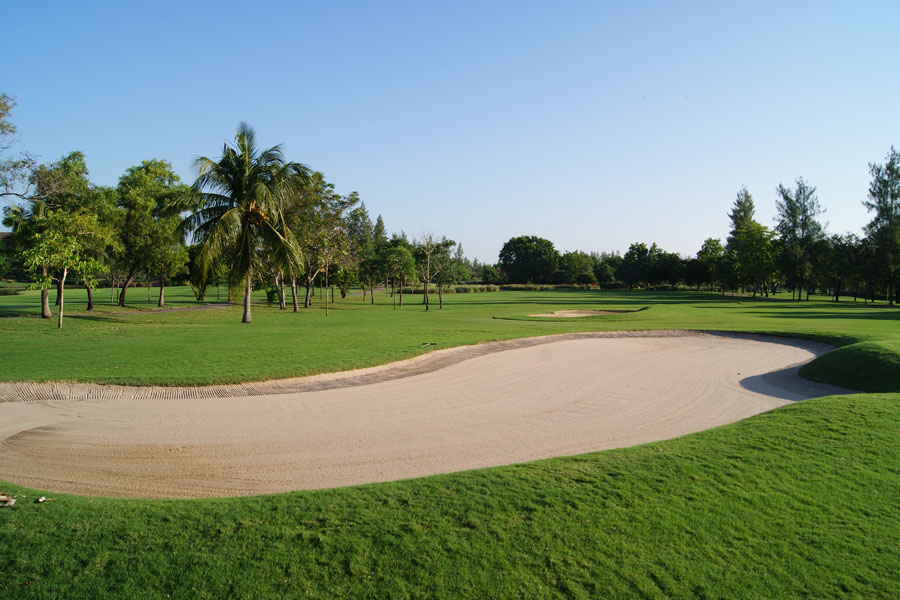 A very nice layout in beautiful surroundings but a long way from the city
It's a pity that this golf course is so far from the city and it takes at least 90 minutes. The course itself if a mature parkland layout with plenty of mature trees and colourful shrubs. It is very popular with Korean groups, who stay overnight at the hotel and they can make play very slow. It would be a good choice for beginners who want to play without pressure.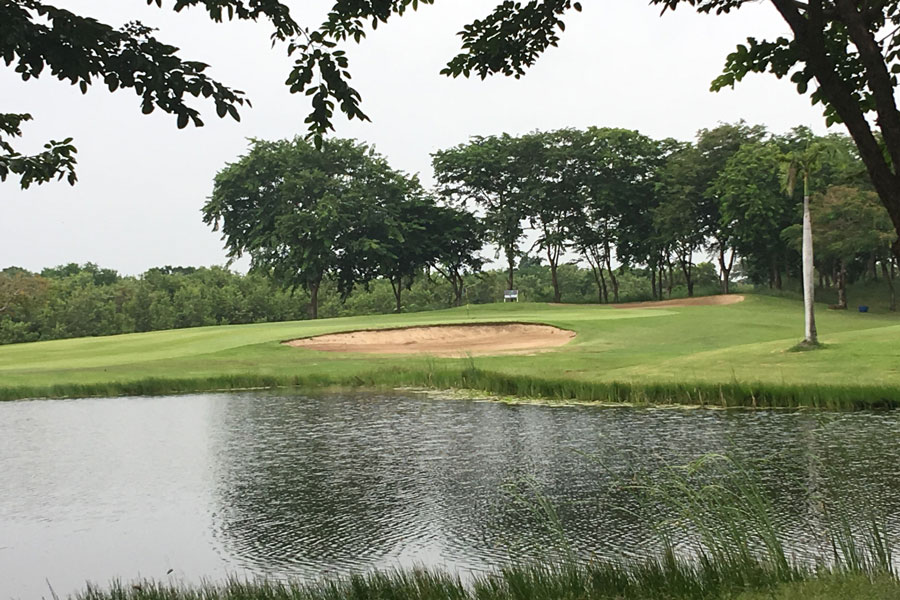 Excellent course with very challenging greens
A mature golf course in great condition which is quite challenging with plenty of water and undulating fairways. The greens are full of bumps and hollows and you will need help from your caddie to pick the right line. The green fees are very reasonable for the standard of the course. Slightly old clubhouse but the service is fine and the choice of food is perfectly adequate.