Danang is not a name which immediately springs to mind when considering where to go for your next golf holiday but it is set to become one of the leading golf resorts in Asia and here are 10 reasons why you will love golfing in Vietnam.
1. Travelling to Danang is easy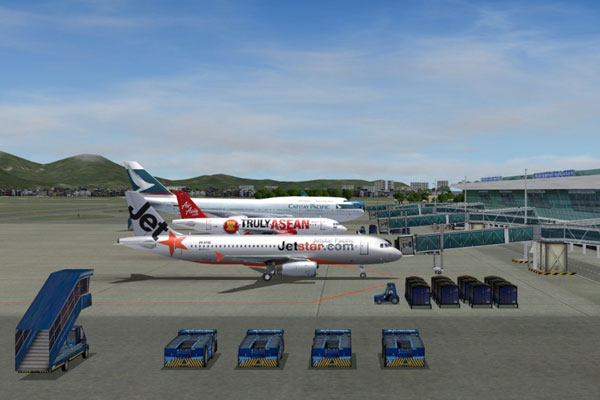 Following the opening of Danang International Airport, more and more airlines are flying directly into Danang so that you do not have to transit in Ho Chi Minh or Hanoi. There are more than 30 cities with non-stop flights into Danang and many low-cost airlines have started to fly as well. You can reach Danang in 1.5 hours from Bangkok, 2.5 hours from Singapore, 2 hours from Hong Kong and 3 hours from Kuala Lumpur. As Danang's popularity increases the number of airlines serving Danang and the frequency of those flights will make it easier than ever to get in and out of Danang. If you are travelling here from other parts of Vietnam, then there are dozens of daily flights connecting Danang to the other major cities in Vietnam.
2. Perfect white sand beaches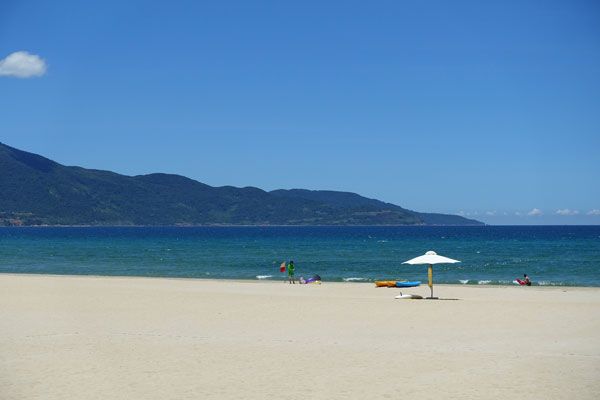 Ok so you are not here to sit on the beaches but it's a nice place to relax after your game of golf and if you are traveling with a non-golfer who is looking to improve their tan then you are spoilt for choice in Danang. The most famous beach in Danang is China Beach but because of its connotations with the Vietnam War as a place where American GI's relaxed, this name is no longer used. The Vietnamese name is My Khe beach and it remains very popular with locals. Pham van Dong Beach is the main beach with plenty of hotels and places to eat and drink.
3. Terrific Food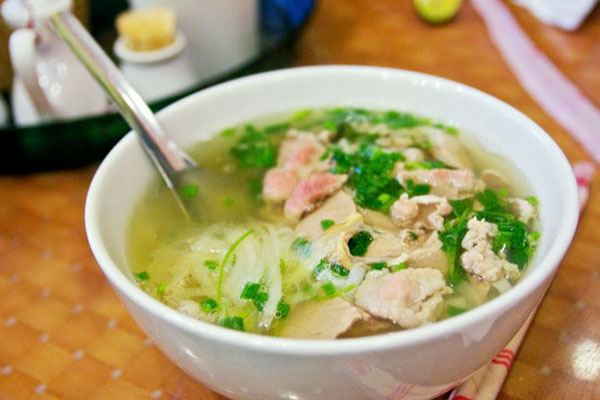 You are sure to pack on a few pounds whilst in Danang as there is some wonderful food on offer. It's very difficult to resist the savoury rice pancakes and you have to try the fresh spring rolls which are usually served with a bowl of fresh herbs. Then you need to experience Vietnam's favourite fast food which is Pho noodles! If you have time, then take in one of the local markets where you can see the amazing range of local food produce. Plenty of "Fusion" food around as local and international chefs try to put a new twist on their favourite local dishes. Our favourite spots include Happy Heart Café which serves mainly western food so if you are craving a burger after all that rice then this is the place to go – also serves the best coffee in town. If you want something local, then try Den Long Lantern restaurant which is a very quaint Vietnamese restaurant with excellent service and delicious food.
3. Great Sightseeing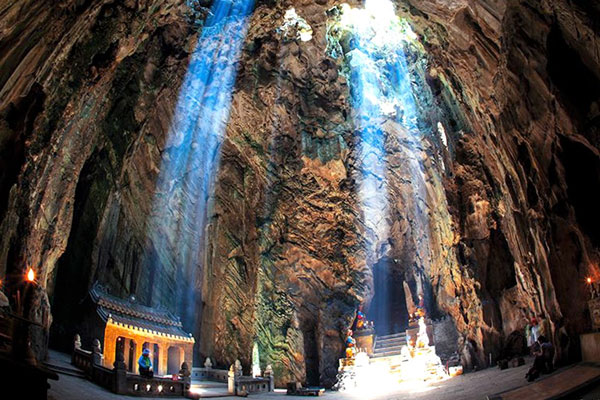 Not a huge amount to see in Danang and the most popular attractions are Marble Mountains and the Temple in honour of Lady Buddha. A visit here will give you an interesting glimpse Vietnam's Buddhist culture and you can also see the beautiful marble sculpture which are a testament to the skill of the local artisans. There is a rather unusual display every weekend at the Dragon Bridge which actually spouts water and fire. If you have some time to spare, then a drive along the Han Van Pass which is a mountain pass connecting Danang and Hue is well worthwhile with amazing views near the top.
4. The Ancient Fishing Port of Hoi An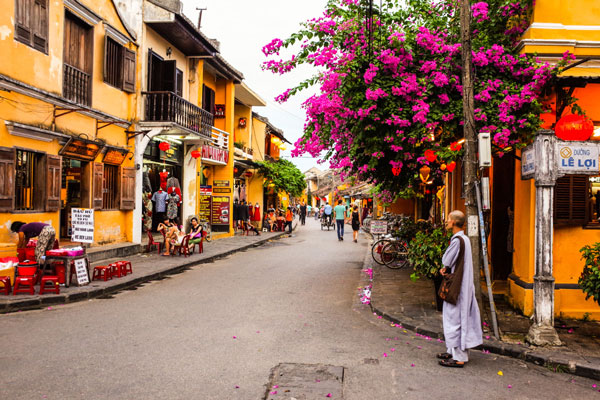 Hoi An is very close to Danang and in fact you can still stay here as its not much further from most of the golf courses. The city is a UNESCO World Heritage site and at times you feel as though you have gone back in time or entered an elaborate theme park. The city of full of amazingly preserved old shop houses and temples with souvenirs on offer at every turn as well as plenty of local delicacies You should also take in the Silk Museum and take a boat ride down the river. A visit to the local Silk Museum was a fantastic experience. Take a boat ride across the river to fall in love with every aspect of this small village.
5. The Friendly People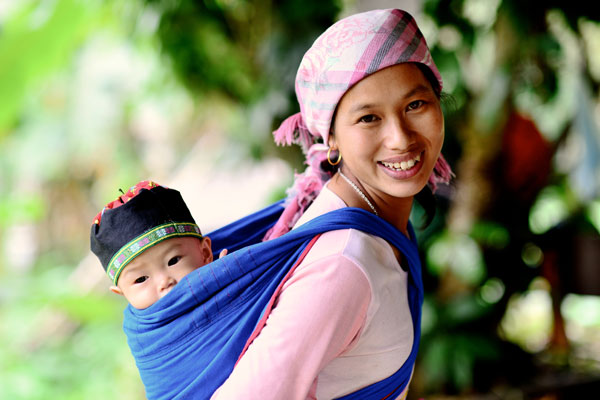 One of the enduring memories of a visit to Vietnam is the friendliness of the people. The Vietnamese are extremely hospitable and always seem to have a smile on their face and love to talk to you and tell you about their culture and are always willing to help you out if you get stuck. Its better you don't take their pictures without asking their permission – they will almost certainly agree and probably pose with you.
6. The Light Traffic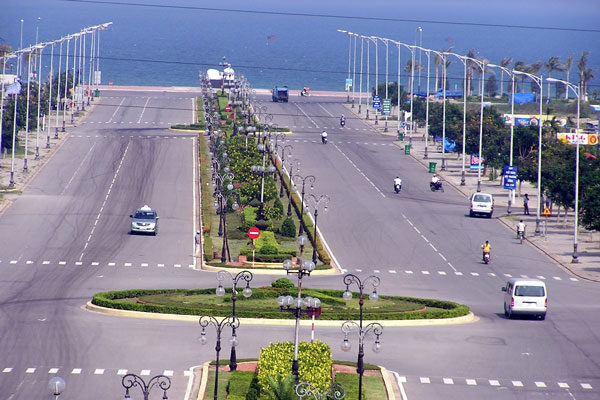 If you have ever visited Hanoi or Ho Chi Minh you will no doubt remember the chaotic traffic condition with thousands of scooters jamming the roads. By comparison, the traffic in Danang is relatively light and the drivers much more courteous and law abiding.
7. Night Golf at Bana Hills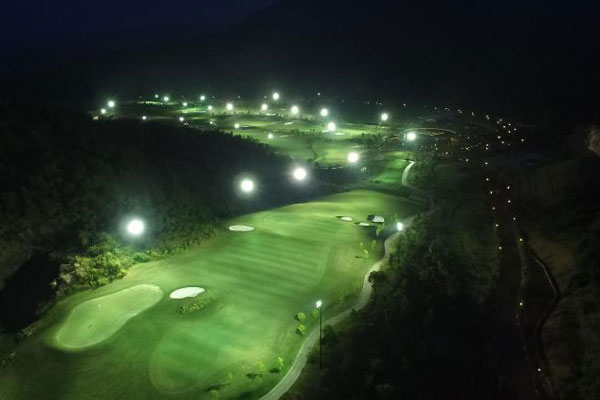 Bana Hill is latest golf course to open in Danang and is the first courses to be designed by former world number one golfer, Luke Donald. It is also the only floodlit courses and every hole is covered by lights so that you can enjoy a late afternoon or early evening round as the sun is setting. The course is open until 9pm from April until September and closes one hour earlier between October and March.
8. Six world-class golf courses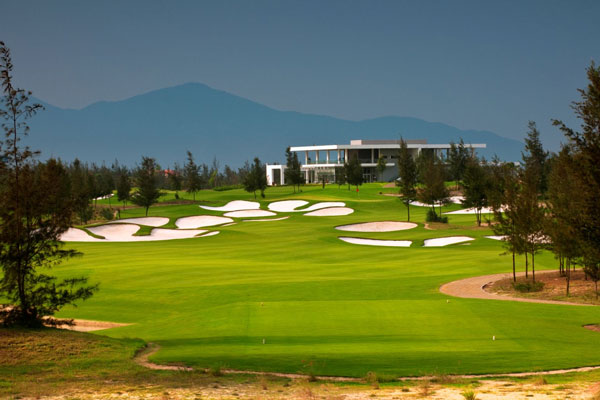 The golf courses in Danang are out of this world and it's no wonder as they were designed by four of the greatest golfer that ever lived. Danang Golf Club was designed by Greg Norman and it's a classic links course which winds its way through the sand dunes typical of this part of the coast and it has some iconic holes near the beach. Next door is Mongomerie Links, another superb golf course – still links-style abut a bit more manicured but just as challenging. A bit further down the coast is Laguna Lang Co golf designed by 6-time major winner Nick Faldo – it probably enjoys the best natural setting and it's also the most difficult - in true Faldo style. We have already mentioned Bana Hills.
9 Varied Nightlife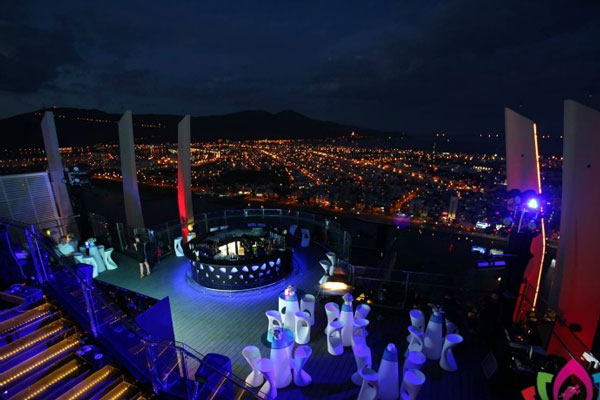 Ok so it's not as crazy as some of the nightlife in Thailand but there is plenty to do here in the evenings. There are some spectacular rooftop bars in the hotels along the river such as the Sky36 Club on top of the Novotel Danang which is the tallest and the Brilliant Bar atop the hotel of the same name. Both offer great food and drink along with wonderful night time views of the Han River. Local expats head for the Oasis Tapas Bar which serves tasty Spanish bites and an interesting range of cocktails. Plenty of music bars and nightclubs if that is what you are looking for.
10. Monkey Mountain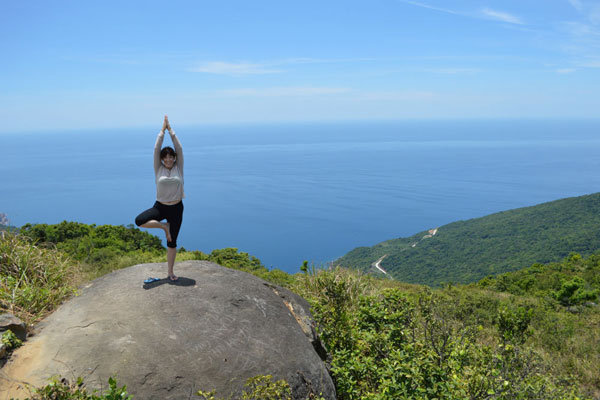 Son Tra National Park is about 12 km north of Danang and sits at around 700 metres and it's a great spot for hiking or just enjoying the view. You can also visit Linh Ung Pagoda which houses a huge statue of the Goddess of Mercy which also houses 21 miniature Buddha sculptures within the breath-taking 70-metre-tall statue.